17 Best Marketing Ideas (For Tight Budgets)
If you're either starting a business or looking to promote your small business, you will be short on time and limited on budget.
The balance is establishing yourself in the marketplace quickly and effectively without breaking the bank. And unless you invest your energy in marketing, no one will know what you offer or how to contact you!
Without appropriate marketing, you'll make no sales, so it's essential to figure out cost-effective marketing strategies for your product or service as simply and cheaply at the start of your journey.
In this guide, I look at the best marketing Ideas for those on a tight budget that won't break the bank.
Let's get into it.
Create A Website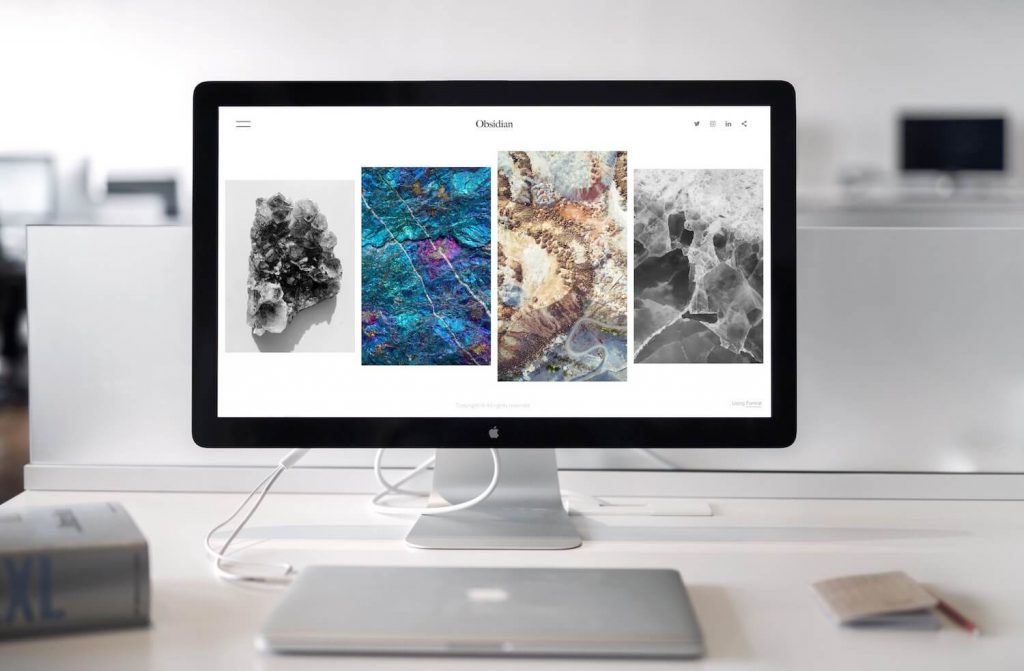 Consider your website as your anchor for online marketing. Whatever the space you're in, whether it's a physical retail store or an online seller, having a website is a must and should be the first thing on your marketing To-Do list. Your target audience, which will include existing and potential customers, need to have confidence in your brand and the best place to start is with a website.
There are many options for creating a website, but if you're short on time and resources, you can use a template from a well-known website builder.
Best Website Builders
The Steps For Creating Your Website
Before building a website, you need to decide what kind of site you want.
Choose a website platform and budget (or hire someone to do it for you)
Register a domain name with the .com extension for the best results.
Outline a plan for your website's organisation and the topics you'll cover.
Choose a theme you're drawn to and make it your own.
Add your content (text, images and other media)
Get your website out there for the world to see!
Create A Google Business Account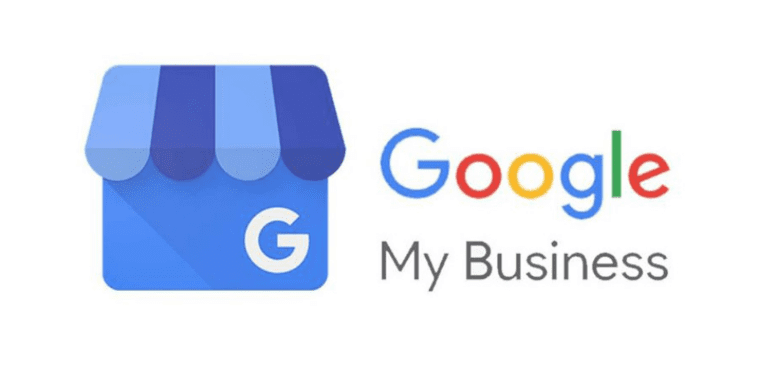 Once your website is live, register your business with Google by creating a business account.
A Google Business Profile has become one of the most effective free marketing strategies available, especially for local businesses. This necessary marketing collateral allows your business to appear on Google Maps, the local section of a Google Search, and the right-side Knowledge Panel for branded searches.
To make your Business Profile more visible on Google Maps and in other local search results, you first need to optimise it. You can verify ownership of your profile and begin optimizing it through your Google My Business account.
Create Social Media Channels
As part of your marketing efforts, It's essential to have a social media marketing strategy. Social media engagement plays a crucial role in creative marketing ideas. It's essential to choose the right social media channels is essential to help your business grow. 3.2 billion people, 42% of the world's population, use social media nowadays, and it can be tough to understand how to target a specific demographic on different platforms.
By staying on top of relevant numbers with the right social media strategy, you can help ensure a higher ROI for your social media marketing strategies in the future. There are a few platforms currently in 2022 which are generally used by very young people, such as Snapchat and TikTok, but generally, sites such as Facebook, Instagram, Pinterest and Linkedin will help you spread the message of your product or offer.
However, gone are the days when you could promote a product or service for free and expect growth, so if you're looking to market on any of these platforms, be prepared to have some budget put aside to manage the campaigns. That said, it costs nothing to create business awareness and grow organically.
The Art Of Tagging
Getting organic reach for your business on social media can be difficult, but tagging loyal customers, brand evangelists, and even neighbouring companies can help broaden that reach. You should also encourage followers to tag you in their social media posts. This simple act could result in more clients for your business and is a great initiative for low cost marketing ideas.
Use Hashtags
Incorporate hashtags into your social media posts to broaden your reach for free.
While general or popular hashtags can help you showcase your brand, they shouldn't be the only tags you use. More targeted hashtags are great for when you want to offer resources or advice. Hashtags that focus on location are key if your business is based in one area. And don't forget about customising some of your own! By including a mix of hashtag types in each post, more people relevant to each tag will see it.
SEO
SEO, or Search Engine Optimization, is the process of optimising a website for Google and other search engines.
The purpose of SEO is to improve the visibility and ranking of a website so that it appears as high as possible in the search engine results pages (SERPs).
SEO is an essential part of digital marketing that helps to improve the visibility and ranking of a website on Google. It does this by optimizing the website for search engines so that it appears higher in the search engine results pages (SERPs). SEO is important because it helps to drive more organic traffic to a website, meaning more traffic to your website.
Take it from me, never underestimate the power of SEO. Unlocking this potential creates an organic audience and customer base, that pretty much eclipses all the other digital marketing elements put together.
Best SEO Software
Use Email marketing
Email marketing is a type of digital marketing that involves sending emails to prospective customers, current customers, and other audiences. It enables businesses to target specific groups of people and existing customers with tailored messages designed to encourage them to take action.
Despite being around for the last 30 years, email marketing is still a powerful digital marketing strategy enabling businesses to customise messages according to the specific needs of their target audience, and from a lead generation basis, makes it an essential part of your digital armoury. But be warned, your email campaigns will only be as good as your audience database.
Best Email Software
CRM
Customer Relationship Management (CRM) software is a suite of solutions designed to help organisations build stronger relationships with their existing customers and increase overall customer satisfaction. The core components of CRM software include lead management, customer service management, contact management, marketing automation, analytics and reporting.
Consider adding CRM software as a natural base for running your business and marketing campaigns. From email campaigns to demographic profiling, this can save you time and money as it essentially brings several tools under one roof.
CRM software such as Monday Sales CRM or Active Campaign are either free or start from as little as $9 per month.
Best CRM Software
Apply for business awards
Most industries have business awards you can win, providing you with an online badge you can place on your website. Badges like these can boost credibility and as a result, increase sales. Here are some tips on how to market an award and make the most of it:
1. Make sure your website is visually appealing and easy to navigate.
2. Use social media platforms to draw attention to your badge (and website).
3. Keep the content on your site fresh and relevant – no one wants to visit a stale site!
Self-promotion can be a beneficial way to make meaningful connections in your industry! By hostings awards that other businesses in your field can apply for, you're likely to gain attention from these companies and forge lasting relationships.
Guerilla Marketing
OK, if you're feeling adventurous and want to have some fun with raising awareness of your brand, guerilla marketing is an unconventional marketing technique that focuses on leveraging unexpected, creative strategies with a low budget. It is an inventive approach to gain maximum attention and exposure in the marketplace without substantial financial resources or traditional advertising tactics.
From publicity stunts to stencilled graphics across a city, there is a multitude of ways to be creative in this space.
The great thing about this marketing tactic is that well done well can give you a formidable return on investment (ROI) on the cost of the campaign.
Break Me if You Can – 3M Security Glass
The 3M Security Glass guerrilla marketing campaign is one for the history books.
3M created a 'bulletproof' glass case worth $3 million, and anyone who wanted to could attempt to break the glass with their feet (under the careful watch of a security guard). If successful, they would get to keep the money.
Although the money was fake, except for $500 on the top layer, people still tried their luck. The glass wasn't bulletproof but could withstand a few kicks. Only a small number of people got to try it out, yet this image was shared millions of times globally.
And for those guerilla markers in a budget, you don't need to spend a fortune to have an impact.
Image source: WoodlandsCreature
Content
Content remains key in the world of marketing, so it's important to publish relevant and high-quality content online via your website and social media accounts whilst also considering online PR, guest articles etc.
Ultimately, you're looking to improve your domain authority and backlinks. This tells Google that you're knowledgeable in your space and will rank your site higher. And your goal is to reach Page 1 in the Search Engine Results Page (SERP) for keywords relevant to your content.
If you don't believe you're a gifted writer, think again. By educating your target market with relatable language instead of grandiose vernacular, they will better understand what it is you have to offer in terms of products or services. In other words, act like an expert and share your knowledge instead of trying too hard to sound impressive!
A lot of the time, your customers don't know what you do. You're the professional! Genuine, unique, and useful content is pivotal—tutorials, top ten lists, advice columns, best practices data analysis pieces, thought leadership articles and more.
Keep your focus on SEO!
A variety of SEO software solutions available can help ensure your content is optimally visible on search engine results pages and help you reach potential customers. For example, one popular and user-friendly option is MOZ Pro. It is an all-in-one suite that helps to track keyword performance, analyse links, optimise websites and mobile apps, and monitor brand mentions.
Several SEO software options are available to meet any business's needs, large or small. Whether you're creating content from scratch, optimising existing content for search engine visibility, or tracking success metrics, there's an SEO software solution.
With the right tools, businesses of any size can easily optimise their content for search engine visibility. Some excellent SEO software solutions suitable for businesses of all sizes include SEMrush, MOZ Pro, and Ahrefs.
Industry Partnerships
Industry partnerships offer a wide range of benefits to organisations that enter them. One of the primary advantages is increased access to networks and resources, which can give businesses greater market reach and visibility. In addition, partnerships allow organisations to leverage each other's strengths in marketing, product development, and customer service.
Partnerships also allow companies to collaborate with industry peers on initiatives that may be too costly or complicated for any organisation to pursue alone. Research and development efforts can be shared between partners, allowing them to benefit from economies of scale while at the same time staying ahead of the competition by having access to the latest technology trends.
Finally, industry partnerships have an overall benefit in terms of image and reputation. Working with like-minded organisations creates an impression of collaboration and innovation that makes it easier for businesses to attract new customers and build loyalty among existing ones. The positive associations created by partnerships also help strengthen relationships between companies and their stakeholders, including employees, customers, investors, suppliers, regulators, and other key groups.
Video explainers / Product reviews
Video continues to be exceptionally popular for connecting potential customers with products and services.
Professional videos are excellent, but they can be costly and time-consuming. You don't need to hire a pro to make great DIY marketing videos that consumers will love–today's devices and social media apps make it easy! With platforms such as Instagram, Facebook, and TikTok at your fingertips, anyone can create high-quality videos without spending much money.
Videos are a fantastic way to show your audience how to do something, like fold a fitted sheet or install a garbage disposal. But they can be used in nearly every industry with success. Some great ideas for videos that will connect with your viewers include:
Instructional videos and how-tos
Product demos
Behind-the-scenes coverage of what it's like to work at your business
Interviews with your staff or industry experts
Slideshows with images and captions
Before you distribute your video, add a branding message or personal message, whichever is appropriate. Be transparent. Then finish with a strong call to action (e.g., Call us to set up an appointment! Place your birthday cake order today!), and consider where you want to share it: website, YouTube and other video hosting sites, social media channels, even in emails.
Run informative webinars
Webinars have become an increasingly popular tool for businesses to utilise in their marketing strategies and is a very cost-effective way for companies of all sizes to interact with their customers and prospects.
By providing presentations, demonstrations and live Q&A sessions, webinars give viewers insight into how products work and why they should purchase them. They offer a great opportunity to capture contact information from people who have expressed interest in their product or service. You can then follow up with emails providing additional details about the product or service being presented, leading to conversions.
With the right content strategy in place, webinars can be a powerful tool for businesses looking to grow their brand presence online.
Best Webinar Software
Network at industry events
Attending trade shows and industry conferences is an excellent way to market your fledgling business and offers the opportunity to network with individuals with similar interests and gain new B2B contacts.
You'll also find many seminars at these events that are geared towards teaching you contemporary marketing strategies, such as sales, social media, and advertising skills, which will help promote your small business more effectively.
Giveaways
Hosting a social media contest or giveaway is an inexpensive marketing strategy that can produce many new potential leads. You may need to spend money on a prize, but the number of participants will be worth the cost. If you're on a tight budget, you don't need an expensive prize to get participants. Even high-end water bottles could work as a draw for some users.
There are a few social media contests that you could try, but they all have the same goal: To make your business more visible and get potential customers interested in your services. For example, registrants might have to like or follow your business on social media, or tag someone else in one of your posts.
Set Up A Customer Referral Programme
Customer referral programmes provide businesses with an effective and often lucrative way to acquire new customers. They work by offering incentives to existing customers for referring friends, family or colleagues to their business. This incentive is usually a reward, such as a discount on their next purchase or a voucher for a free product.
If you're on the fence about whether referral marketing is valuable, here are some statistics that may help sway your decision:
– 74% of consumers consider word of mouth to be the primary factor in their purchasing decisions.
– Customers referred by a friend are four times more likely to make a purchase.
– 77% of consumers are more likely to buy a new product if friends or family members recommend it.
– According to research, referred customers have a 37% higher customer retention rate.
FAQ
What is a low-cost marketing strategy?
A pricing strategy that involves marketing at a lower-than-average price to generate interest and secure more market share.
What are some good marketing ideas?
Host a social media competition to engage your audience.
Share user-generated content on social media to show off your brand in a positive light.
Produce video tutorials that are both helpful and entertaining for your viewers.
Jump on trending topics related to your industry so you can be part of the conversation.
Partner with other small businesses.
Collect customer feedback via surveys, polls, or submission forms.
Give your customers product recommendations that are outside of the box.
Enter local awards.
What are the 4 types of marketing strategies?
The four types of marketing strategies are product, price, place, and promotion. Their combination of tools and methodologies are used by marketers to achieve their objectives – known as a "marketing mix."