9+ Best Event Management Software Tools
Event management software tools are like miracle workers. They can do everything from event registration, booking vendors, venue sourcing, tracking RSVPs, and creating seating plans.
So if you're looking to put on in-person, online or hybrid events, this list of the best event management software has your back!
In this post, I look at the 9+ best event management software and my top 3 choices so that you can make an informed decision.
Let's dive in!
EventCreate
EventCreate is a very capable event platform and is an excellent choice for planning and executing any type of event.
Wrike
Wrike is recognised as one of the best all-in-one event tools, offering streamlined workflows and productivity.
Bizzabo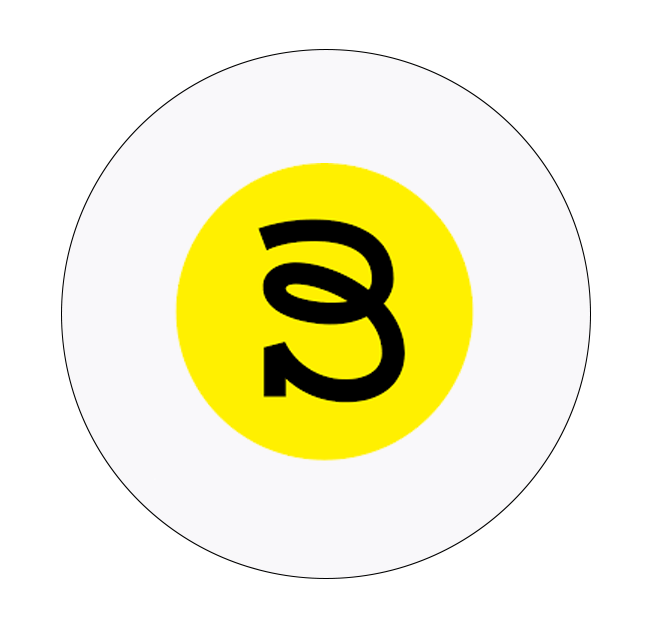 Event creation software, Bizzabo, makes event planning easy, from small conferences to large webinars.
What is event management?

Event planning is a skilled art – it takes a lot of preparation to pull off a successful event.
Event management is a process that involves all the different tasks, activities and resources needed to plan and execute an event successfully. It can range from something as small as a round table to something much larger such as a music festival or corporate event.
Event management isn't all fun and games…it takes a lot of hard work and dedication. From finding venues to handling logistics, event management is about ensuring that every detail goes according to plan.
It may sound like a lot of pressure, but event management can be quite rewarding when done right, particularly when using event management software for event promotion. After all, there's nothing better than seeing an event come together and go off without a hitch!
What Is The Best Event Management Software?
Best Overall Event Management Software
Overview
EventCreate is a very competent event management platform and is an excellent start for planning and executing any event. It offers a feature-filled suite of event management tools, making it simple to create an unforgettable experience for attendee engagement.
Key Features
Plan And Organise
EventCreate makes planning and organising the perfect event easy, no matter how wild or sophisticated your vision is.
Budgeting Tools
It's easy to manage your budget with the in-built budget planning tool, ensuring costs are well managed.
Task Scheduling
Planning your event using the task scheduler allows you to assign tasks and plan your event down to the last detail.
Resource List
EventCreate provides access to curated vendors to find the perfect caterer, room rental, entertainment, and more.
Powerful Analytics
Keep track of your event's progress at all times with robust analytics.
Easy Customisation
Easily customise the look and feel of your event page with a selection of stylish templates and themes.
Good Support
EventCreate's team of customer service specialists are available 24/7
User Experience
EventCreate's user experience is designed with ease of use, making it straightforward to plan and organise any event, from conferences, workshops and concerts to events hosted at a restaurant or bar.
Powerful event management tools give you real-time insights, from planning to execution.
Pricing
EventCreate's pricing is simple; they offer three plans – Basic, Professional, and Enterprise.
EventCreate's Basic plan is complimentary, while their Professional and Enterprise plans are payment-based. EventCreate also offers custom plans for users with specific needs.
What I Like/Dislike About EventCreate
Like:
User-friendly event planning software.
A feature-filled suite of tools.
Strong analytics capabilities.
A comprehensive suite of marketing tools.
Competitively priced plans.
Dislike:
EventCreate does not offer a mobile app yet, so users must use the software on their desktop or laptop.
Bottom Line
EventCreate is an excellent tool for planning and executing events of any size.
EventCreate makes it to the top of this list as the best event planning software because of its electric range of features and competitively priced plans. The event technology that powers this platform makes it a great choice for those event organisers looking to maximise attendee engagement truly.
Get started with EventCreate
Best All-In-One Event Management Software
Overview
Wrike is recognised as one of the most powerful event management tools, enabling companies to streamline workflows, increase productivity, and quickly complete tasks. Wrike allows users to manage complex projects with multiple moving parts in various stages of completion.
In terms of event planning, it provides features like real-time task tracking, interactive dashboards and reporting, automated workflows and integrations with dozens of other software tools.
Wrike also offers a user-friendly interface that makes assigning tasks and tracking your progress easy.
Key Features
Dashboard Views
It allows event planners to stay on top of all their projects with its user-friendly and easy-to-navigate interface.
Comprehensive Scheduling
Keep track of tasks and due dates, so everything runs smoothly.
Project Management
Comprehensive views of each project, with an interactive timeline and powerful analytics. These all provide an overview of what's been accomplished and what needs to be done.
Collaboration
A range of collaboration tools, from discussions to comments and messages, helps your team stay in sync on any project.
Wrike On The Go
With mobile apps and desktop widgets available, this software really helps with the event planning process, enabling you to stay connected and on top of projects, no matter where or what device you use.
Wrike Library:
An extensive library of best management practices ensures projects run smoothly and efficiently.
User Experience
The Wrike user experience is straightforward and intuitive. From the main dashboard, users can quickly view all active projects, assign tasks to team members, check task statuses, and communicate with their teams.
Wrike also offers a central calendar view, allowing users to see upcoming tasks and deadlines quickly. Wrike also has an intuitive reporting feature that generates customisable reports in real-time.
Pricing
Pricing for Wrike is based on the number of users and features included. Wrike's pricing starts at $9.80 per user per month for the "Professional" plan, which consists of all core Wrike features.
Wrike also offers an enterprise plan, which starts at $24.80 per user per month and includes advanced Wrike features like unlimited dashboards and custom fields.
What I Like/Dislike About Wrike
Like:
The intuitive interface is really easy to use.
Flexible task management system.
Integration with other software tools.
Real-time reports and dashboards.
Different pricing plans are available for different users.
Dislike:
It has limited customisation options in the free version.
It can be expensive for larger teams.
Some features can be challenging to learn.
Bottom Line
Wrike is one of the event management tools many planners recommend for good reason. As well as helping teams complete tasks quickly and effectively, it's also effective at managing large and complex projects.
Wrike's intuitive interface and automated workflows streamline processes and improve collaboration.
The fact that it's reasonably priced and adaptable for many different-sized events makes it an ideal solution for everyone, from freelancers to large enterprises.
Get started with Wrike
Overview
ProjectManager is a cloud-based event management tool designed to help you quickly manage your projects.
It's packed with features that make it simple and intuitive to use, such as task lists, resource allocation and budget tracking – all of which can be done within the platform.
Key Features
Intuitive Interface
Efficiently manages multiple projects with an intuitive interface that'll help keep your workflow running smoothly.
All In One Workspace
Create, assign and track tasks in one place, so you can stay on top of everything without breaking a sweat.
Automate Tasks
Automate tedious tasks and receive notifications when important deadlines are approaching, so you'll never miss an important milestone again!
Full Reporting
And with our cutting-edge reporting features, you can quickly get the lowdown on your team's performance.
User Experience
The user experience ProjectManager offers is both time-saving and hassle-free, making it one of this list's top event management software tools. With its easy-to-navigate dashboard, users can quickly access the tools they need for their projects with just a few clicks.
It also features a drag-and-drop interface, which makes it simple to move tasks and resources around as needed.
ProjectManager even allows users to assign tasks and manage deadlines across teams, providing an efficient way to stay on top of projects.
Pricing
ProjectManager offers three different subscription plans:
The Basic plan starts at $13 per month (billed annually).
The Business plan costs $24 per month (billed annually).
ProjectManager's Enterprise plan offers unlimited projects, users and storage space for $150 per month (billed annually).
What I Like/Dislike About Project Manager
Like:
ProjectManager is easy to use, with a user-friendly interface that simplifies managing resources and tracking budgets.
It also offers good value for money, with its three subscription plans, providing an affordable option for any budget or project size.
Dislike:
ProjectManager doesn't offer many customisation options, so it may not be suitable for larger projects.
Bottom Line
Overall, ProjectManager is an event planning tool and an excellent option for those looking for a straightforward project management tool that incorporates all one needs for the event planning process.
It's easy to use, offers good value for money and provides an efficient way to stay on top of projects.
Get started with ProjectManager
Overview
Cvent has a good pedigree and is one of the most popular event management platforms. So if you're looking for a dedicated event management platform, Cvent is definitely worth considering. Fully integrated and easy to use, it's no wonder it's regarded as one of the top event planning tools on the market.
With Cvent, users can easily organise their event planning as it covers everything from venue selection to registration for free and paid events.
The Cvent software has many features, including event websites, email marketing, analytics reporting, virtual meetings/webinars, surveys, event registration and more.
Key Features
Planning And Coordinating
With Cvent, you can easily search for venues that fit your budget and create detailed itineraries.
Intuitive User Interface
Cvent's intuitive event management software helps streamline the organisation process from start to finish.
Insights And Analytics
Providing detailed analytics for attendee management, Cvent offers tips, tricks, and advice for hosting a successful event.
User Experience
The user experience for this particular event planning software makes it simple to set up events, offering a suite of features that can be easily integrated with existing systems and workflows.
The Cvent software also offers an easy-to-use mobile app to help manage the event onsite.
Pricing
As for pricing, Cvent offers various package levels, from basic to premium.
The basic package costs $199 monthly, but Cvent also offers discounts for nonprofits and special event requirements.
What I Like/Dislike About Cvent
Like:
Cvent makes it incredibly easy to set up an event from start to finish without any technical knowledge.
I love the integrated venue search.
Cvent's user-friendly interface is a great way to start quickly, with plenty of templates and customisations available.
Cvent also offers extensive features that are great for any event or budget.
Dislike:
Cvent is not the cheapest event management software solution, so might not be suitable for small teams.
Cvent also has a limited selection of themes and designs to choose from when setting up events, which may leave some users without the desired look or feel they are after.
Bottom Line
Cvent is a reliable event management solution that makes it easy to set up and manage events from start to finish.
Cvent's pricing can be expensive for some, but the software does offer discounts for specific organisations such as education departments and those requiring special event requirements.
Cvent does offer an intuitive user interface and plenty of features that make it an excellent choice for those who need an efficient and effective way to manage their events.
Get started with Cvent

Overview
OK – you've most likely heard of Eventbrite! The online event registration platform makes hosting, managing and promoting events a breeze.
This free event management software platform enables event organisers to create and manage their event page, tickets, registration process, promotions, and more through a straightforward interface.
Eventbrite also offers features such as custom branding for your event's page, analytics to track event performance, and integrations with other software.
Key Features
Easy to Use
Create an event page easily and get the word out fast with event promotion features.
Manage Ticket Sales
Sell tickets, manage registrations for attendee engagement and keep track of attendees with simple event management tools.
Comprehensive Analytics
Eventbrite's analytics tools make event planning simple, even for corporate events.
User Experience
The user experience is very straightforward, allowing you to set up future events really easily in just a few clicks.
Pricing
Eventbrite offers three plans for event organisers:
The Basic plan is free but does not include features such as custom branding and advanced analytics.
The Professional plan costs $99 monthly and includes the same features as the basic plan, and also includes integration with other software.
The Premium plan is Eventbrite's most comprehensive offering, costing $499 monthly. It includes all the features of the Professional program plus additional features such as priority support and event protection.
What I Like/Dislike About Eventbrite
Like:
Eventbrite is super easy to set up for creating and managing events.
The fact that it's free event management software is a real plus.
A wide range of features including event data and guest management make it a powerful event planner.
Eventbrite's pricing plans make it accessible to anyone seeking an affordable event management solution.
Dislike:
Eventbrite does not offer a way to track ticket sales outside of the Eventbrite software.
Bottom Line
Overall, Eventbrite is one of the most widely used event management software tools and ideal for new or seasoned event planners looking for an effective, easy-to-use, affordable solution.
Whether organising in-person online or hybrid events, Eventbrite's online portal, which includes payment processing, makes it an ideal solution for one-man bands and small teams who want to host a variety of events.
Get started with Whova
Overview
Monday.com is essentially a project management tool, but it makes the list because of its simple layout, which can be easily adapted for event management solutions.
It's innovative enough to empower teams to build and streamline processes efficiently. So it's an ideal consideration whether you're looking to organise your team and task for day-to-day activities or project manage an event from start to finish.
Key Features
Project Management Features
Unlock the power of project management with Monday.com's robust features to efficiently plan, track and execute projects.
Project Planning
Utilise Monday.com to build your project plans, assign tasks and resources, set deadlines and keep track of progress – all in one place!
Project Tracking
With Monday.com's innovative project search capabilities, you can easily monitor metrics such as budgeting, burn rate and the speed of your projects.
Project Reporting
Using Monday.com's reporting tools, you can gain valuable insight into your projects and detect any potential issues or risks before they occur.
Project Templates
Kickstart your projects with Monday.com's expansive project template library.
Reporting And Analytics
Utilising Monday.com's reporting and marketing analytics tools, you'll gain access to your sales pipeline, quickly uncover trends, and discover potential opportunities that would have otherwise gone unnoticed.
User Experience
The user experience of Monday.com is designed to be as simple as possible, making it easy for teams to manage their projects, track progress, and prioritise tasks.
Monday also offers private boards, task dependencies, customisable fields, automated workflows, advanced reporting tools and more.
Pricing
Pricing for Monday.com is based on the number of users and features you need, with free plans for individuals and a Basic plan at just $8 per month for up to 5 users.
What I Like/Dislike About Monday
Like:
Monday.com offers many features that make project management easy and efficient for any upcoming event.
It also has an intuitive interface that makes it easy to pick up and use quickly.
Monday is also highly customisable, allowing teams to tailor the software to their needs.
Dislike:
As an event management tool, Monday may be more than you need.
Monday's advanced reporting tools and automated workflows are only available in the higher-priced plans.
Bottom Line
Monday.com is an effective tool for multi-channel marketing campaigns, enabling businesses to keep track of their projects, teams and tasks. You're not limited to the projects you want to manage, whether it's to schedule events or project manage website building, there are no limitations to how you use it.
It provides a one-stop software for project management, making monitoring progress and staying organised easier. Monday.com is an excellent tool for businesses looking for an efficient way to manage their projects.
Monday.com has grown exponentially and is a favourite among many teams as it offers an easy-to-use interface, great customisation options and real-time updates. Although not a dedicated event management system, it's an excellent choice for those looking for more than just event software.
Get started with Whova
Overview
Say Gather three times, and you'll have conjured up an innovative native advertising software that is revolutionising the world of digital marketing.
Although not regarded as standalone event management software, Gather offers its users the ability to project manage a variety of tasks, including event planning.
The Gather software is highly user-friendly, with an intuitive drag-and-drop interface offering flexible pricing to accommodate any budget for any campaign, big or small.
Key Features
Contextual Targeting
Gather allows advertisers to tailor their campaigns to reach different consumer segments precisely – ideal for event planning.
Add Customisation
Gather enables brands to customise their ads to fit the look and content style of any event website they share.
Real-Time Optimisation
Gather provides real-time optimisation capabilities so that advertisers can quickly adjust their ads.
Brand Safety
Gather provides automated brand safety features that help ensure advertising and publisher guideline compliance.
Reporting and Analytics
Gather provides detailed reports that give organisers insights into the performance of their events. Furthermore, Gather targeting tools enable you to target ads based on the content of websites rather than relying solely on demographics.
User Experience
With Gather, the user experience goes beyond the ordinary. Gather is designed to provide an immersive and interactive environment tailored specifically to your needs.
Whether you're looking for a casual gaming experience or a professional-grade business meeting, Gather has it all! Users can create custom spaces to collaborate with friends or join in on a shared virtual world with others.
Gather allows for real-time communication through text and voice chat and an array of tools to make collaboration easy and engaging.
Gather also has a variety of games and activities that let you escape from the everyday grind—from classic board games to virtual reality experiences—so you can Gather with friends, family, and colleagues making it a perfect virtual escape from the mundane!
Pricing
Gather offers cost-per-mile (CPM) and cost-per-click Gathering targeting tools that enable you to target ads based on the content of websites rather than relying solely on demographic data.
Advertising
Minimum bid: $0.01 per click
Minimum Funding Amount: $500
What I Like/Dislike About Gather
Like:
The software is incredibly intuitive and easy to use.
Gather provides detailed metrics, insights, and reporting tools to help optimise campaigns.
The software offers a wide range of premium publishers across all device types.
Dislike:
It's not a dedicated event management tool.
Campaigns can be expensive.
Unfortunately, the software does not offer traditional display ads like banners and pop-ups.
Gather's real-time insights can be overwhelming for some users.
Bottom Line
Although not an event software dedicated tool, its unique interface makes Gather stand out from the competition.
Its quirky interface might not be for everyone, but if you're looking for something different to the usual setup of such software, it's safe to say that this innovative software could be a fresh approach for your team.
With Gather, you can create and launch effective event management in no time with their user-friendly software and budgeting options.
Get started with Whova
Best Venue Booking System
Overview
Event creation software, Bizzabo, makes event planning easy, from small conferences to large webinars. Winner of the "Best Venue Booking Solution" at the Event Technology Awards in 2022 is a sign that it's seen as one of the top event management software solutions on the market.
This event management software is a dedicated platform that connects you with your guests, engages them and generates leads as part of the entire event management process.
Ideally suited for event professionals, Bizzabo is one of those event management tools that offer powerful marketing tools, including customisable event websites and email campaigns; payment processing, real-time attendee tracking via RFID scanners, as well as audience engagement, with features like polls, Q&A boards, live chat, 360° event analytics, and more.
Key Features
Cross Communication Across Channels
Bizzabo eliminates the hassle and saves time by seamlessly integrating with social media platforms and email applications.
Email And Marketing
Utilising Bizzabo's email marketing platform, you can craft tailored emails to send to an accurately targeted audience segment, increasing your chances of receiving positive reactions.
Online Registration
Bizzabo provides effective and user-friendly tools to make online registration and ticketing effortless.
Mobile Event App
Bizzabo offers one of the best mobile apps for staff members and event managers to monitor their progress on the go effortlessly.
Integrated Command Centre
Bizzabo is the perfect all-in-one solution for streamlining your processes, allowing you to access powerful tools without jumping from software to software.
User Experience
At Bizzabo, they've created an event planning software system that's enjoyable to use, and from a user experience point of view, is as straightforward and intuitive as possible.
Pricing
Pricing for Bizzabo starts at $249 per month, with options to scale up as your event needs grow. Bizzabo also offers discounts for non-profits and educational institutions.
What I Like/Dislike About Bizzabo
Like:
Easy to use event planning tool.
Payment processing for attendees.
Bizzabo allows users to create and manage in-person, online and hybrid events.
Bizzabo also integrates with CRM systems like Salesforce, allowing for increased insight and scalability.
Dislike:
Their event app could be better.
It can be pricey for small events or those on a budget, and the learning curve may be steep for users unfamiliar with digital tools.
Bottom Line
Bizzabo is a popular event management software that offers users all the features you would expect with a comprehensive suite of marketing tools, audience engagement features and analytics.
Comparing the price against other event planning software platforms in this blog, it's not the cheapest on the list. That said, if you want to put on significant events and have deep pockets, the cost justifies what the software offers.
Get started with Whova
Overview
Whova is an event management system and networking tool that helps users to execute successful events.
It offers a range of features, such as customisable branding, attendee registration, email marketing automation, live streaming capabilities and a range of engaging activities for attendees.
Whova also provides virtual networking opportunities for meeting new people and building relationships with potential partners, customers and vendors.
Key Features
Smartphone Compatability
The event app is probably one of the best on this list, providing powerful real-time engagement tools to engage with your event attendees, share content and collect feedback.
Smart Networking
To further engage attendees, Whova makes it easy to connect with other event participants and make valuable connections that can last long after the event.
Comprehensive Analytics
Whova provides useful analytics tools to measure success and track progress for your entire event.
Customisation
With dozens of templates and features, it's effortless to customise eye-catching event websites that give your occasions a professional appeal.
Easy Registration
Streamline your registration and ticketing procedures, so all participants can seamlessly prepare for the event.
Good Support
With its 24/7 customer support team, you can rest assured that any issue will be handled promptly and efficiently.
User Experience
The Whova user experience is intuitive and enjoyable.
Whova has a comprehensive set of tools allowing users to create a custom branded event page, registration forms, and attendee lists.
This software also provides an easy-to-use ticketing system for events of all sizes and various engaging activities for attendees.
From a user point of view, it also allows users to customise their digital booth to showcase products and services. Whova also features built-in analytics so organisers can track their events' success.
Pricing
When it comes to pricing, Whova offers both free and paid plans. The free plan is limited to 10 attendees and offers basic features such as attendee registration, ticketing, and customisable branding.
The paid plans offer more advanced features such as virtual networking tools, analytics, email marketing automation, live streaming capabilities and more.
Whova's pricing varies depending on the attendees and the services you choose.
What I Like/Dislike About Bizzabo
Like:
Like many others on the list, its interface is very straightforward.
Suitable for events of all sizes.
Customisable branding and ticketing system.
Virtual networking opportunities for meeting new people.
Built-in analytics for tracking success.
Live streaming capabilities offer the ability to broadcast across the web.
Dislike:
Limited free plan options are available – it's a tester.
Conscious budgeting applies as the pricing varies depending on the services chosen. It's not a buy-off-the-shelf software.
Bottom Line
Overall, Whova is an excellent event planning software solution offering various features to help users bring their events to life.
Whova's intuitive user experience, range of features and services, and competitive pricing make it an ideal choice for event organisers looking to maximise the success of their events.
Get started with Whova
My Take On Event Software
For those familiar with my work, it's no secret that I love events!
Nowadays, many marketers are so keen on executing their campaigns in a digital capacity that they overlook that people also like to buy from people.
Attending conferences and events with your target audience is an ideal way of connecting with them personally, thus driving prospects through the sales funnel to conversion.
Key Elements For A Successful Event
Awesome Content
Guarantee that your speakers have the expertise to captivate and engage with your desired demographic. Investing in quality content is an absolute must!
A Great Venue
Ignite inspiration and captivate attendees with a remarkable venue.
Sumptuous Food
For extraordinary catering that exceeds expectations, steer clear of the vanilla buffet at all costs!
Achieve these three goals, and attendees will leave happy and wanting to engage further.
And achieving those aims is very manageable with the right event management software. With features like automatic email reminders, detailed tracking and analytics, event registration pages, and much more, event management software makes handling all aspects of an event more accessible than ever without even breaking a sweat.
With years of experience handling multiple events, solid planning is vital if you want a smooth sailing event organisation process. Proper preparation will help avoid the frenzy of managing sponsors, personnel and participants!
Plan your work – work your plan!
FAQs – Event Marketing
What is the meaning of event marketing?
Event marketing is a powerful and effective promotional method that involves attending live or virtual events. It lets audiences get close and personal with your product or brand and engage them through interactive polls, chat boxes, social networking software, and discussion features.
What is An Example of event marketing?
Event Marketing is an innovative way to give your brand, product, or service the recognition it deserves. Imagine having a booth at an expo or conference and engaging directly with potential customers as you tell them what makes you unique! This marketing type has proven effective in getting your message out there and showing why people should choose you over competitors.
How do you do event marketing?
Follow these easy steps to craft an event marketing plan to ensure success.
Step 1: Establish Your Event Goals and Financial Plan.
Step 2: Strategise Content Creation and Management Practices for Events.
Step 3: Harness the Expertise of Your Event Speakers and Participants.
Step 4: Ensure Your Event Reaches Its Audience by Advertising in the Right Locations.
Step 5: Clarify your communication strategies to ensure maximal efficiency and effectiveness.
What is the benefit of event marketing?
Event Marketing is your secret weapon for creating meaningful customer engagement. With the help of quizzes, questionnaires or forms, you can engage with your customers before, throughout and after events – to ensure that relationships are formed from start to finish!
Did I overlook any of your favourites on this list? Which tools are you now looking to incorporate into your workflows? Let me know in the comment section below.