9+ Best All-In-One Marketing Platforms (2023)
All-in-One software solutions could perfectly balance functionality and cost if you're looking to manage marketing campaigns and other functions with several components within one platform.
In this post, I look at the 9+ best All-in-One marketing platforms and my top 3 choices so that you can make an informed decision.
Let's dive in!
Hubspot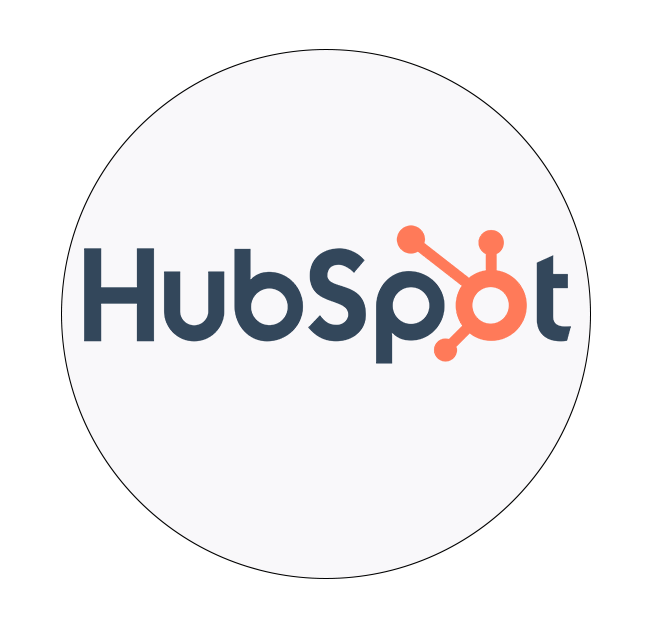 Hubspot is one of the most popular and influential all-in-one marketing and sales platforms for marketing agencies and businesses.
Systeme.io
Comprehensive marketing software that's a good fit for small businesses and represents great value for executing your campaigns.
High Level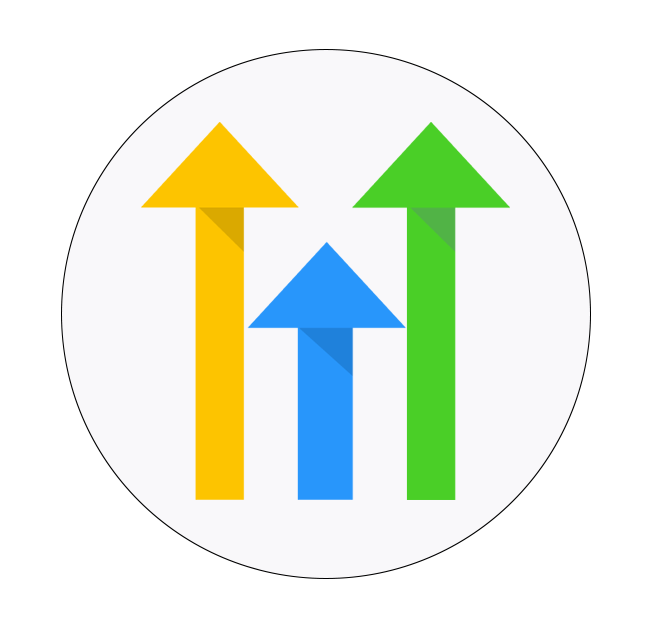 Excellent software for agencies and marketers. Allowing you to simplify and automate your marketing activities. 
What Are All-In-One Marketing Platforms?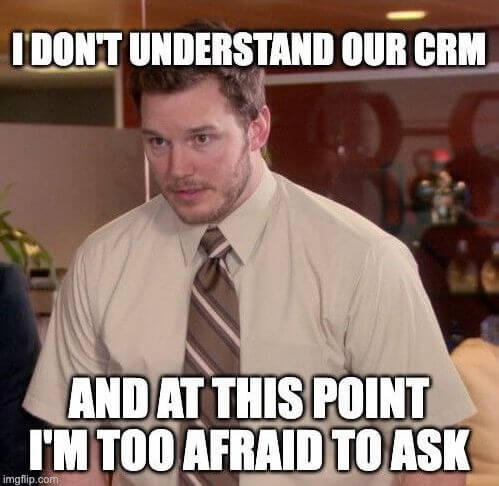 You have two options when looking for online tools to help your business with sales and marketing.
Go with an all-in-one marketing platform or utilise the strengths of individual tools for specific tasks such as SEO, email, customer relationship management (CRM) etc. However, too many tools can lead to unnecessary costs and integration issues.
Even if you're a solopreneur, it's essential to consider your software selection carefully as it can be easy to blow your budget.
According to research carried out in February 2022 by Emarsys, 35% of marketers suffer from having multiple technologies that don't integrate properly.
However, despite this, 83% of marketers reported using AI technology in business as an essential means of handling data. So there's a healthy appetite for such software; it's just a matter of choosing the best tools for the job.
What is the Best All-in-One Platform?
Best Overall Platform
Overview
Hubspot is one of the market's most popular all-in-one marketing and sales platforms.
As a marketing automation tool, it offers many features, including PPC marketing visualisation for Google Adwords, automated emails, analytics and reporting tools. The ease of use for experienced marketers and new users makes HubSpot an excellent investment for any business looking to grow its digital presence.
Hubspot's suite of products offers several online marketing operations designed to help businesses attract, engage, and convert more customers. Ideal for digital marketing users, it can easily create customised lead-generation forms, design marketing campaigns, nurture leads through marketing automation, and track sales performance.
Hubspot offers marketing and sales teams analytics solutions in one complete package. With its reporting tools, it's ideal for helping measure results and optimise campaigns for business and revenue growth.
Key Features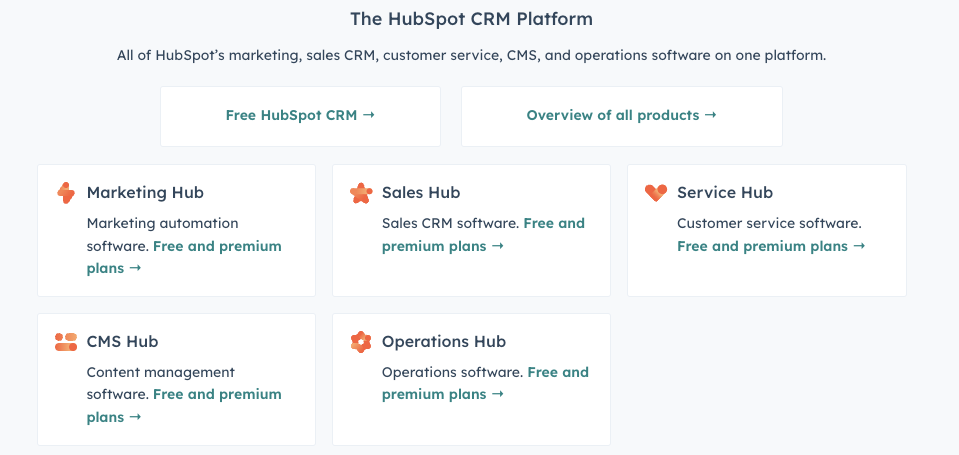 Hubspot is packed with various features across its Sales and Marketing platform – here are the key elements that stand out.
Automated CRM Database
Measure and monitor each individual's engagement and seamlessly monitor the customer journey through the funnel without any additional effort needed from your team.
Marketing Automation Software
Hubspot provides marketing automation software with design workflows to launch e-mails and campaigns that adjust in real-time, all while tracking customer engagement analytics and displaying them prominently.
E-mail Analytics
With HubSpot's analytics reports and dashboards, tracking your audience's engagement with email marketing is now effortless.
Social Media Integration And Management
Want to improve your social media marketing? HubSpot's social media management tool grants access to multiple social media platforms, simplifying content creation, scheduling, posting, and tracking in one convenient spot.
Intuitive Platform
An easy-to-use platform that helps businesses of any size get more out of their marketing and sales efforts.
User Experience
Overall, the experience of using Hubspot is excellent.
HubSpot provides easier access to all its advanced features with its newly straightforward layout. Resultantly, conversion rates have risen due to the design changes – navigating through HubSpot has always been more efficient!
Pricing
Hubspot offers the following pricing plans:
Marketing Hub
Starter: $50+/month.
Professional: $890+/month.
Enterprise: $3600+/month.
CRM Hub
Starter: $50+/month.
Enterprise: $5000+/month.
What I Like/Dislike About Hubspot
Like:
HubSpot offers a CRM option that is 100% free, with no credit card needed. This is a great way to familiarise yourself with Hubspot before making any financial commitment.
It's an intuitive interface and easy to use.
Hubspot presents marketing data clearly and concisely, giving you a detailed snapshot of campaigns at any time.
Hubspot has many resources, from detailed blogs to additional tools, so you don't have to shop around.
Dislike:
Once you're in the Hubspot environment, prices can increase quite dramatically.
Bottom Line
HubSpot is an excellent system for marketing professionals as it provides a very capable digital marketing platform and an intelligent CRM system fully integrated into one marketing platform.
Furthermore, it also presents the user with a host of other features, such as customer support, social media, project management, SMS marketing and email marketing, to name a few.
With intuitive system design, comprehensive analytics and reporting capabilities, and a wide range of features, HubSpot is ideal for businesses of all sizes, including larger companies with sales and marketing teams. Despite its cost, it's an investment that can pay off in the long run.
Get started with Hubspot.
Best For Value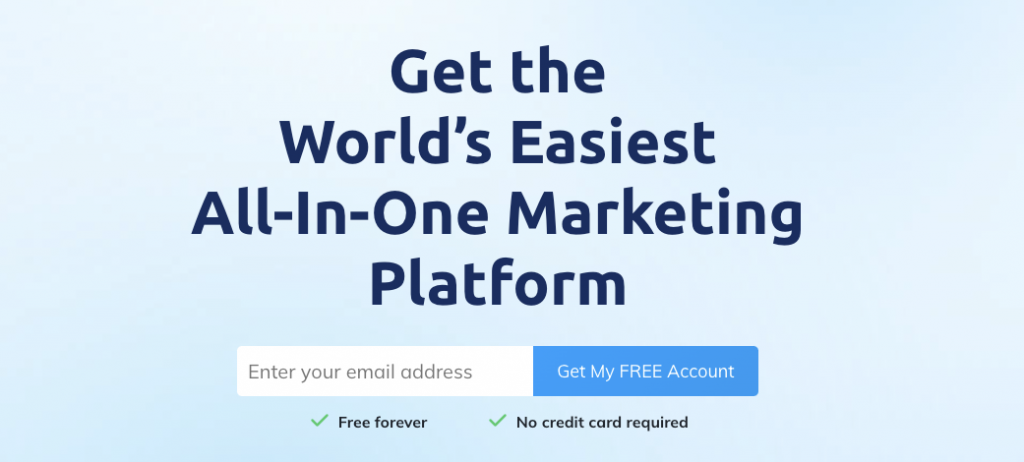 Overview
Systeme.io is an innovative, all-in-one marketing platform that simplifies launching sales funnels, affiliate programs, email campaigns and more! Marketers can easily use the platform to generate leads automatically and apply rules to trigger emails or other actions.
Additionally, Systeme.io allows users to quickly create professional websites, blogs, and online courses without hassle.
This comprehensive marketing automation software is a good fit for small businesses and can quickly and proficiently execute any of your campaigns. Even if you're a novice, you'll find the marketing automation process simple to use and navigate without hassle.
Key Features
Intuitive Interface
With just a few clicks, you can easily set up an automated sales funnel with pre-loaded templates to make your job even more accessible.
Drag-and-Drop Editor
With their ultra-responsive drag-and-drop editor, you can build great landing pages in a flash – as quickly as 10 minutes!
Automated Emails
Email marketing with Systeme IO is a simple and effective process allowing you to produce unlimited emails and automated sequences for ultimate efficiency. Segment your customers by tags for a personalised experience, resulting in maximum conversions.
Increase Your Membership
Even without a tech background, you can easily create membership sites and start selling online courses.
Marketing Automation
With this marketing automation tool, you can easily delegate mundane tasks like lead management, sales funnel and email sequences. Plus, you'll be able to tap into vital metrics to determine just how successful your strategies are!
User Experience
System.IO is an all-inclusive marketing automation platform that I wholeheartedly recommend. Campaign results, accurate marketing data and a well-designed interface make Systeme IO a contender to use as your all-in-one platform.
In terms of email marketing, although it could be more user-friendly than some of its competitors, messages sent through Systeme.IO always reach the recipients' inboxes, not their spam folders – making it a reliable choice for any marketer!
The platform is easy to navigate and understand, even if you're new to marketing automation software.
Pricing
Systeme offers the following pricing plans:
Starter: $0+/month.
Startup: $27+/month.
Webinar: $47+/month.
Unlimited: $97+/month.
What I Like/Dislike About Systeme IO
Like:
I love the fact that you can start using this platform for free!
Systeme IO offers a tremendous and valuable free version, which is undoubtedly one of its primary advantages.
You can save time and unlock greater efficiency using many tools.
Even those who need more technical expertise will find the system very user-friendly.
Dislike:
Unfortunately, Systeme IO does not offer any third-party integration options, so you cannot combine its usage with another tool or program, which is one of its significant drawbacks.
Systeme IO may offer only some of the more intricate features you can find in other independent programs.
Unfortunately, due to the inflexible design of this system, you may need help to customise every feature of the software in a way that fits your needs. This is especially true if you are looking for an all-purpose funnel builder.
Bottom Line
Systeme IO is a powerful marketing automation tool providing users with powerful marketing tools and analytics to help them grow their businesses.
It offers advanced features like A/B testing and web forms, making it an excellent choice for analysing marketing data, regardless of your business size.
Despite some drawbacks, this marketing platform is a reliable system that helps automate and optimise all your marketing activities across multiple channels – so definitely one to test drive!
Get started with Systeme IO.
Best For Support
Get Response claims to be the most accessible all-in-one marketing automation platform available. And with an innate system encompassing many features, they might be onto something with that claim.
Email marketing campaigns, lead-capture forms, webinars, lead management tools and landing page builders are just a few tricks up the sleeve of this very accomplished platform.
Users also benefit from a system that can scale as your business grows – from Solopreneurs to large corporations; get Response is one of only a handful of platforms that offers this flexibility.
This marketing software is a unified platform designed to enable businesses to be up and running quickly, providing quality customer service, excellent tutorials, and live chat support.
Its user-friendly interface and perceptive mobile app means marketing operations done in-house (without the services of an agency) are practical and easy to set up, allowing you to use every feature.
Key Features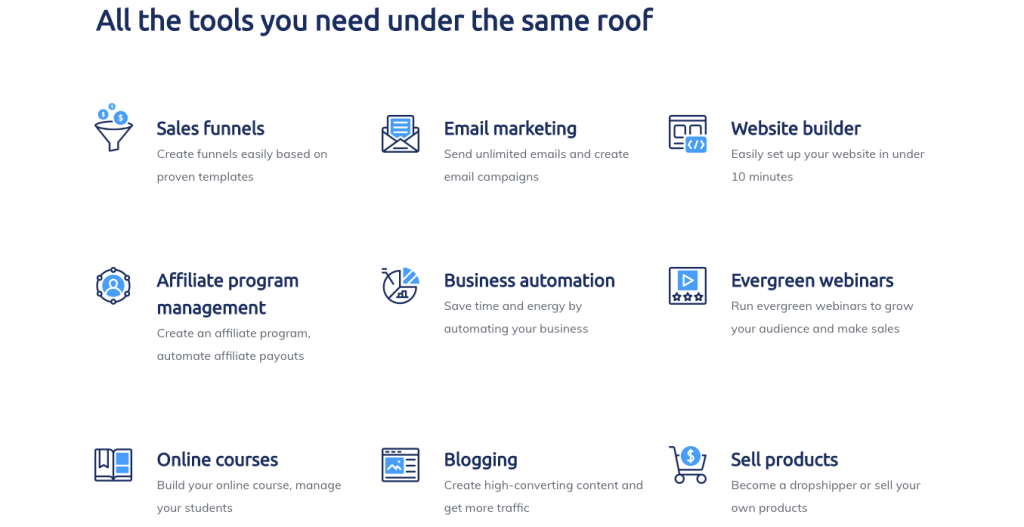 Email Marketing
If planning an email marketing campaign, with this platform's advanced tools, you can create stunning designs through the drag-and-drop interface, complete with sections, layouts, stock photos and GIFs. Nice!
Autoresponders
Time Travel and Perfect Timing tools allow you to utilise trigger-based emails to increase sales, share posts on social media, or send transactional reminders for receipts through the same platform.
Conversion Funnel
Attract qualified leads with captivating opt-in funnels on high-converting landing pages. Send out effective content and promote products, packages, services, and webinars through practical purchase or webinar conversion funnels.
Marketing Automation
Generate campaigns using pre-built workflows with robust marketing automation and nurture new clients with customised emails and personal messages to suggest products tailored to their preferences.
Push Notifications
Transform your website conversions with personalised, limitless push notifications to entice visitors and maximise your marketing impact.
Live Chat
Allow customers to communicate with your business swiftly through live chat and the internal ability to divide contacts with custom fields and tags based on their conversations.
Landing Pages
Take advantage of their 200+ pre-made landing page templates to optimise the performance of site visits, helping to drive conversions.
User Experience
The user experience with Get Response is one of the best in the game.
Users can access various features that make it easy to manage digital marketing campaigns and achieve the most out of their marketing budget.
The drag-and-drop email editor is easy to use, and users can access various options to achieve the most out of their campaigns.
On top of that, the Get Response mobile app puts users in control on the go, allowing them to monitor their campaigns from anywhere in the world.
The platform also offers a wide variety of split testing options and lead management tools to get an idea of how interested prospects are in their products. Overall, this is a great platform.
Pricing
Get Response offers four pricing plans For Marketing & CRM:
Free: $0+/month.
Email Marketing: $19+/month.
Marketing Automation: $59+/month.
E-Commerce Marketing: $119+/month.
What I Like/Dislike About Get Response
Like:
Get Response offers tremendous value.
Support is excellent and includes 24/7 live chat. Not all platforms on this list offer that!
I found the user interface incredibly easy to use – a real bonus.
The fact that you can scale your digital marketing gives it an advantage over other platforms.
Dislike:
No CRM module is included with Get Response. It's purely used for marketing.
There's limited access to third-party integrations, although with what it offers, that's not surprising.
Some features may be advanced for beginners.
Bottom Line
When it comes to marketing automation, I'm a fan of Get Response. It's an excellent choice for businesses and individuals looking to achieve the most out of their marketing efforts.
With its wide variety of features, intuitive user interface and excellent customer service, it's one of the most widely used marketing platforms in the world, providing users with an array of options that make it easy to start and achieve the most out of this marketing software.
However, the platform has some limitations and may need to be simplified for beginners to use its full potential. All-in-all, though, Get Response is an excellent option for anyone looking for a scalable marketing platform.
Get started with Get Response
Best For Email Marketing
Active Campaign is a powerful email marketing tool that can help enterprises quickly create and send professional emails to target audiences. In addition, it also doubles up as an intelligent CRM solution.
Active Campaign's range of features, including email marketing automation, audience segmentation tools, analytics & reporting tools, template builder and integrations, allows users to achieve the best out of their email marketing.
This makes Active Campaign an ideal choice for any business looking for marketing automation workflows and sending professional emails at an affordable price.
Key Features
CRM
Active Campaign is proficient at managing customer relationships. Automatically track and update contact information, eliminating the need for manual input.
Email Management
Maximise marketing strategies with sophisticated email campaigns, including broadcasting, triggered, and tailored emails to ensure you reach the right audience.
Drag and Drop
A simple user interface allows you to start straight away without managing a steep learning curve.
Autoresponders
Instantly respond to prospects or schedule an automated reply at your desired delay.
User Experience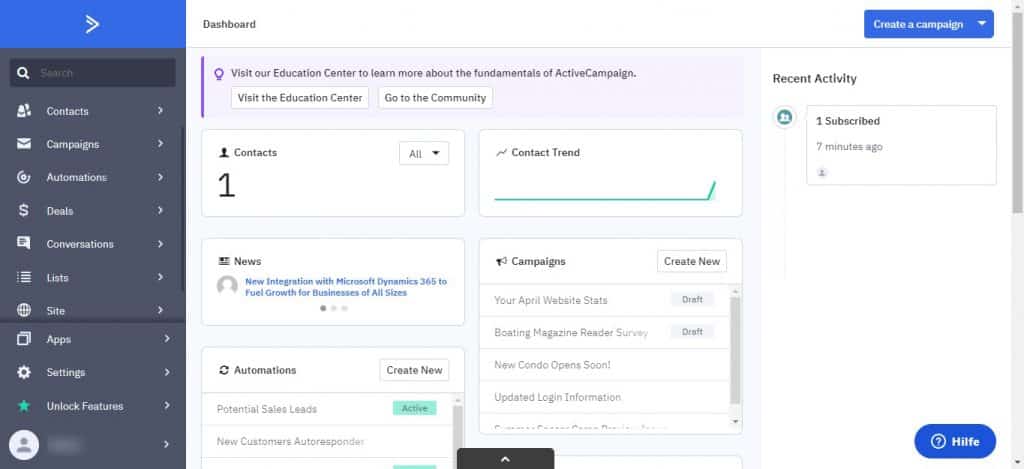 Active Campaign's user-friendly interface and swift onboarding process helps users take their digital marketing to new levels.
In addition, AI-driven automation capabilities enable you to set up workflows quickly and easily, while analytical and reporting tools allow tracking of your various marketing campaigns.
Pricing
Active Campaign offers four pricing plans For Marketing & CRM:
Lite: $29+/month.
Plus: $49+/month.
Professional: $149+/month.
Enterprise: $+/month.
What I Like/Dislike About Active Campaign
Like:
It's easy to set up and start automating your campaigns from day one.
Machine-learning AI means it's at the front of cutting-edge marketing automation.
Price-wise, for what it offers, it's a good marketing investment.
Intuitive and easy to use, even if you're new to this online tech.
From solopreneurs to medium-sized organisations, Active Campaign supports you with all your marketing efforts.
There's good support plus a range of resources to help you.
Dislike:
With so many features in one platform, Active Campaign is short on the CRM side.
Despite offering comprehensive insights on sales and goal conversions, Active Campaign's marketing analytics can be overwhelming, with too much data to navigate easily.
Bottom Line
I've used Active Campaign for several years and have found it to be one of the more valuable all-in-one marketing automation tools.
It's an ideal platform when used to retain customers. Its intuitive, easy-to-use interface and functionality powered by machine learning means that businesses of all sizes and in, particularly small businesses, can take advantage of Active Campaign's many benefits.
The right Active Campaign subscription depends on your specific marketing goals and budget. So do your research, evaluate your options, and choose the Active Campaign option that works best for you.
Active Campaign has the tools you need to succeed if you're looking to build more targeted email lists, develop your social media management, or streamline your marketing initiatives.
Get started with Active Campaign.
Best For An Online Business
Are you looking to grow your online business quickly? Kartra is a marketing automation platform trusted by thousands of users globally. With advanced marketing automation, this all-in-one revenue growth marketing platform can save daily work hours while still earning money effortlessly with its marketing automation tools!
Switch on an array of automation features based on consumer behaviour, like viewing videos or reading emails – it's simple and effective! With Kartra, you can benefit from being able to generate maximum revenue without sacrificing any time out of the day.
The individual components of Kartra are perfectly integrated, so they effortlessly communicate without any manual setup. And the best part is that with this integration comes global tracking!
Key Features

Manage Your Leads
Your leads are the lifeblood of your business. They constitute your prospects, customers, and affiliates; Katra manages this effortlessly.
Page Templates
Whether you need Lead capture pages, checkout forms, blog posts, webinar registrations or even just a simple "Coming Soon" page – the possibilities are there for you.
View your funnels and campaigns.
Katra helps you create your funnels and campaigns quickly and effectively, allowing you to monitor your prospects' journey without fuss.
Memberships
Kartra Memberships provides the perfect solution for content marketing and distribution to your audience by streamlining workflows and maximising potential revenue opportunities.
Native integrations
Kartra continually evolves and expands, allowing seamless integration with some of the biggest names in the industry.
Marketing Analytics
In just a few clicks, comprehensive marketing data and metrics help you understand your business's critical components, including email, website traffic, subscriptions, product lines and more, making Katra a truly unified marketing platform.
Email Marketing
Email marketing is very effective on this platform with easy-to-create automated email messaging, ensuring you never miss a heartbeat when keeping customer and prospects informed.
User Experience
I found KARTRA's marketing software incredibly intuitive and straightforward to use. I particularly liked the comprehensive training available for those needing extra assistance.
With KARTA, you'll be able to efficiently navigate and understand its straightforward design quickly – which is just what you need when wanting to streamline your time and energy.
Pricing
Kartra offers four pricing plans:
Starter: $99+/month.
Silver: $199+/month.
Gold: $299+/month.
Platinum: $499+/month.
What I Like/Dislike About Kartra
Like:
Kartra's overall build system is very good, and it does an excellent job of integrating all its features seamlessly.
30-Day Money Back Guarantee. This beats the 14-day trial!
It's ideal for entrepreneurs and small agency owners.
There's a good customer support team and some helpful training videos.
Dislike:
It lacks the depth small to medium-sized enterprises (SMEs) may need.
The 14-day trial for just $1 sounds great, but beware, as not cancelling within the trial period may automatically put you on the Starter Plan at $99/month.
Evolving with this platform can increase costs above your monthly subscription.
The user interface could be improved.
Bottom Line
Overall, Kartra is a great marketing platform for companies looking to expand their customer base and streamline their sales and marketing processes.
Kartra offers features such as automated marketing, lead management, customer segmentation and customer service, which are invaluable to businesses looking to maximize their marketing efforts.
Kartra also offers a good selection of affordable pricing plans, making it an attractive choice for start-ups and small businesses.
Get started with Kartra.
Best For Online Courses
With so much potential to launch online courses on a global scale, it's essential that you can deliver your course quickly and efficiently to maximise your time and revenue.
Kajabi is a powerful all-in-one marketing automation platform that offers a complete solution for creating, hosting, and selling digital products.
Kajabi provides a natural user interface and versatile features to help businesses create stunning websites and market their products in one place.
Key Features
Website Builder
Through Kajabi's intuitive drag-and-drop interface, you can create polished and professional websites from the ground up – no coding experience is necessary!
Course Creation
Their course creation tools are specially designed to help you develop and create online courses, coaching programs, and even membership sites with ease.
Sales Automation
Sales automation is the perfect way to draw potential leads into your sales funnel in a persuasive yet personable manner. Moreover, you can customise your content and emails with an individualised approach that ensures each lead has a unique experience with your business.
Live Chat
The Kajabi customer experience team is available 24/7 to answer any of your questions – no matter the time or day!
Excellent Resources
Unearth all the knowledge you need about Kajabi and selling & marketing online at Hero University. Unlock a trove of invaluable resources that will open up doors for your business.
User Experience
Kajabi is designed with the user in mind, providing an easy-to-use platform that allows one to build and customise websites quickly and almost effortlessly. Additionally, Kajabi offers a set of tutorials specifically tailored for its users to learn more about all the exciting features it has to offer.
In addition, Kajabi offers a comprehensive analytics section to help users monitor and measure their progress.
Pricing
Kajabi offers three pricing plans:
Basic: $149+/month.
Growth: $199+/month.
Pro: $399+/month.
What I Like/Dislike About Kajabi
Like:
Kajabi's intuitive platform makes setting up and creating your online course easy, giving you more time to focus on what's important – your course content.
From a marketing and course creator point of view, Kajabi has everything you need under one roof.
Excellent resources and support.
Dislike:
There are fewer design options than I would like.
The checkout page is not customisable. Compared to other online course creator platforms, it could be cheaper.
No choice for A/B testing.
Bottom Line
Overall, Kajabi is a powerful all-in-one platform for businesses looking to market their products online.
It offers an exemplary user interface and a comprehensive suite of features to help businesses create stunning websites, manage campaigns, and quickly sell digital products. While it could be better, it is an excellent tool for those looking for a comprehensive marketing platform.
It's also worth noting that Kajabi offers a free trial to help users determine if the platform is right for them. With its impressive features and user-friendly design,
Kajabi is an excellent option for any individual or business looking for an all-in-one marketing and online course creator platform.
Get started with Kajabi.
Best For Features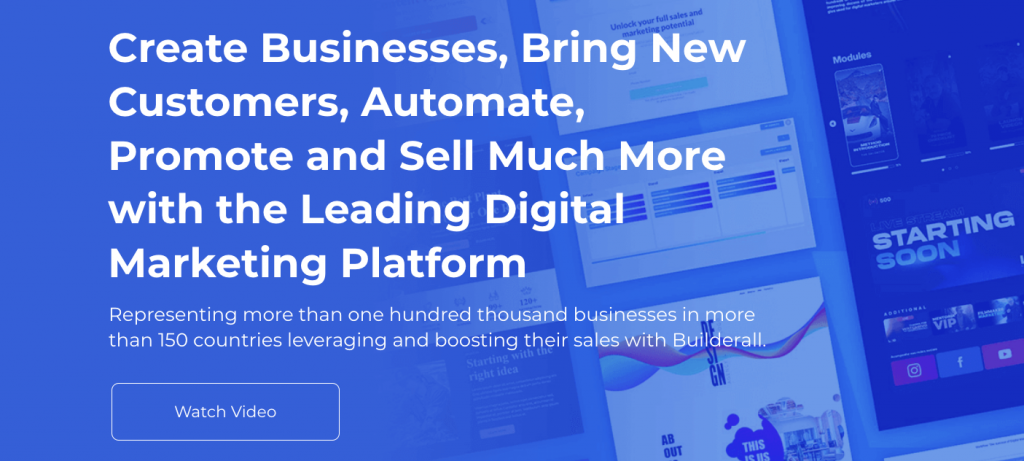 Builderall is one of the best-known marketing automation platforms and is usually seen as a direct competitor to Kartra. It offers a range of features to help you manage and automate creative tasks, audience data, workflows, marketing materials, online sales, and analytics all within a single platform.
Builderall also offers a range of templates and customisable tools to help you create high-quality content. Key
Key Features
Drag and Drop Builder
Quickly build awesome pages with its drag-and-drop builder, beautiful templates and advanced design capabilities.
Affiliate Builder
Easily create and manage affiliate programs using Builderall's comprehensive suite of tools.
Marketing Automation Platform
Streamline your marketing efforts and increase ROI through its powerful automation features.
Digital Marketing Suite
Develop campaigns, track performance, and optimise results with Builderall's digital marketing suite.
Email Builder
Create email campaigns quickly and easily with Builderall's robust email builder.
Integrated Apps & Integrations
Easily integrate Builderall with popular apps such as WordPress, Zapier, and Shopify.
eCommerce Builder
Grow your online presence by creating stunning eCommerce stores using Builderall's advanced tools.
Analytics & Reporting
Builderall provides detailed analytics and reporting tools, allowing you to understand your marketing campaigns more thoroughly.
A/B Testing
Builderall offers A/B testing capabilities to help you optimise your campaigns for maximum success.
Landing Page Builder
If you're looking to build landing pages, Builderall offers several design option to help you manage this task effortlessly.
User Experience
So I think the key question when thinking about the overall user experience of Builderall is this: Is it a jack of all trades and master of none?
And the second question is: Can it perform all the tasks I need competently?
Well, it's user-friendly and easy to navigate, especially for those without coding experience. It offers start-ups an ideal solution for managing various elements of your business across sales and marketing.
Builderall is an attractive platform for businesses because it does not require any additional software or licenses; all of Builderall's features are contained within one platform.
Pricing
Builderall offers four pricing plans:
Builder: $16.90+/month.
Marketer: $76.90+/month.
Premium: $87.90+/month.
Funnel Club: $87.90+/month with an initial payment of $199.
What I Like/Dislike About Builderall
Like:
Great range of all-in-one features for those starting out.
It's an intuitive interface and easy to use.
Professional-looking websites without any coding experience.
Builderall does not require any additional software or licenses for its features.
Dislike:
Overall, it needs to be more comprehensive than other established marketing platforms.
The platform can be buggy at times.
Builderall's online support could be better.
A mobile app has yet to be used, meaning you can't manage your campaign on the go.
When combining such an array of features into one platform, you might find that Builderall's tools are not as powerful as some of its competitors.
Bottom Line
Overall Builderall is an excellent platform for businesses that want to integrate their marketing campaigns and create professional-looking websites without coding experience.
It's ideal for those just starting as it's intuitive and user-friendly, with a range of options that are easy to navigate.
I have always found that sites that promise you everything under one umbrella cannot deliver critical elements and dedicated platforms, particularly with SEO, content and website design. That said, what Builderall has achieved since its inception in 2011 is remarkable, and its price is outstanding.
If you're looking for an easy-to-use platform with all the core features needed for your business, Builderall should definitely be a consideration.
Get started with Builderall.
Best For Marketing Agencies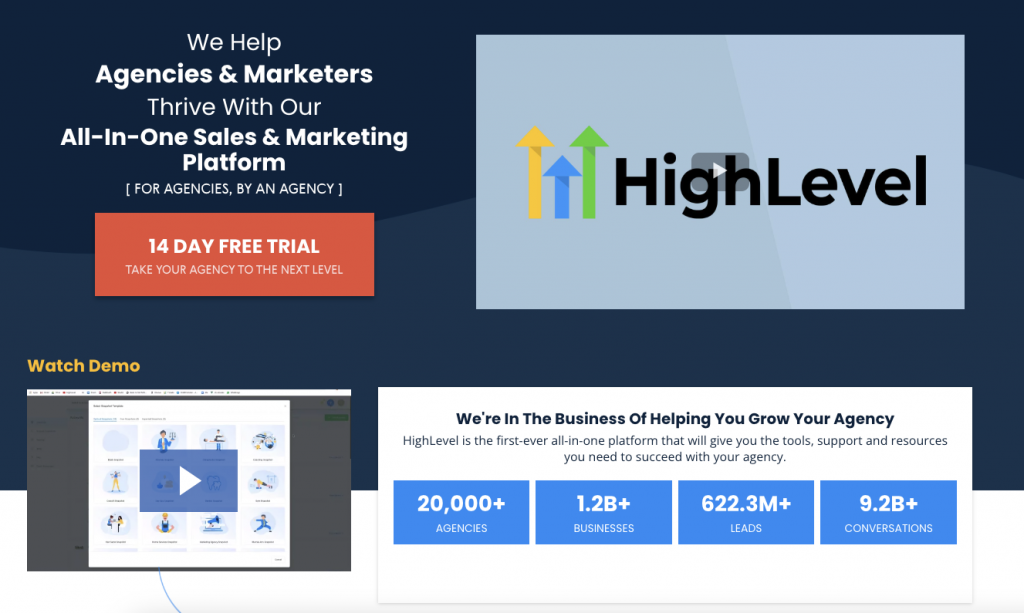 High Level is an all-in-one marketing platform that simplifies the process of managing and automating your business's marketing activities.
With High Level, you get a comprehensive suite of tools designed to help you create and manage campaigns and design and optimise your website. High Level's intuitive interface makes it easy to navigate and an ideal solution for marketing agencies.
The multi-channel follow-up campaigns of this platform allow you to systematise your follow-ups while simultaneously engaging leads. Furthermore, with various channels at your disposal such as voicemail, SMS/MMS, Drops, Emails, Phone Connect and Facebook Messenger – this platform is a skilful piece of software for connecting prospects.
Their marketing platform is a perfect fit for agencies striving to capture and nurture leads into long-term customers.
Key Features
Unlimited Usage
The marketing platform offers an abundance of products, offers and users for your courses so you can reach new heights.
Marketing Analytics and Reports
Quickly take a gander at the dashboard to gain insight into your leads and identify profitable opportunities in each stage.
Built-in Pipeline Management
This incredible feature allows you to track all your leads and determine precisely when they navigate their way through the sales funnel.
Messaging Customisation
You can craft your messages with the campaign builder to meet specific needs.
Built-in Artificial Intelligence
Harnessing the power of machine learning and artificial intelligence, HighLevel is revolutionising conversation management.
Automated Nurture Conversations
Using automated text conversations, you can ensure booked appointments are always noticed on your calendar!
Drag-and-drop Forms and Surveys
Easily embed your surveys and forms on the website, or even combine them directly into the page builder for a more seamless experience.
Online Appointment Scheduling
HighLevel offers a comprehensive calendar application to help you manage and effortlessly track your meetings.
Easy Customisation of Follow-up Campaigns
Broaden your reach and maximise impact with automated campaign follow-ups.
Two-way Communication
With the HighLevel mobile app, you have the freedom to communicate on any device with ease!
User Experience
The dashboard gives you an in-depth analysis of your conversion rates to quickly identify which strategies are successful and which need improvement.
From a user experience perspective, it's easy to:
Get granular insight into your marketing funnel to optimise its performance and drive more conversions.
Unlock the hidden potential in your sales funnel with just a glance!
Keep track of your leads' progress and maximise their potential.
Unlock the full power of your pipeline and witness its actual value.
Glimpse the potential of increased success with improved conversion rates.
Reach out to a prospective customer over the phone.
Unlock the potential of your business with their comprehensive suite of marketing tools.
Pricing
High Level offers two easy pricing plans:
Starter: $97+/month.
Unlimited: $297+/month.
What I Like/Dislike About High Level
Like:
The platform offers a free 14-day trial, so you can test drive before committing further.
Their easy-to-use comprehensive website builder enables you to design, create and assemble funnels and establish membership programs for your customers.
This includes all the features of a trustworthy all-in-one platform, so there is no need to be too concerned about using numerous programs.
Embedded email services, text message advertising and automated technologies all play their part and make it easier for email campaigns.
Agency portals and white-labelled options make client work more accessible and more efficient.
Dislike:
You can't integrate with email tools (only SMTPs), but that's to be expected with such a platform.
Although customer service was available 24/7, it fell short of my expectations.
Different from their competitors, who offer a plethora of integrations, this product offers fewer integrated services.
There's quite a steep earning curve when first using High Level.
Bottom Line
High Level is a great all-in-one marketing platform for businesses looking to manage their marketing efforts in one unified platform and is ideal for agencies.
With its user-friendly interface, automation features and detailed analytics, High Level is an excellent choice for anyone looking to streamline their marketing activities in one all-encompassing platform.
However, High Level can be expensive, requiring integrations with many other platforms and a learning curve to contend with, and customer support is lacking. Overall, High Level is worth exploring what it can do for your business.
Get started with High Level.
9. Keap
Best For Entrepreneurs
Keap is an all-in-one marketing platform that offers several online marketing functions designed to help businesses grow their customer base, manage leads and contacts, and automate their entire marketing and sales workflows.
Keap combines marketing automation tools, including email campaigns, lead scoring, contact management, analytics and website building, into one easy-to-use, integrated platform. Keap is user-friendly and accessible even to those without a technical background.
Key Features
Appointment Reminder
After your clients book an appointment, they will be sent out timely reminders to ensure no forgotten appointments.
Sales Nurture
Send engaging emails about offers and promotions to generate leads.
Purchase Follow-ups
Automate client reminders for when they miss their invoices and express your gratitude after each purchase. Embrace automation to make sure you always remember those important tasks!
Updated CRM Analytics and Reporting
Gain invaluable insight from data and sales statistics to strengthen your business decisions.
Sales Pipeline Management
With Keap's easy-to-use drag-and-drop sales pipeline, your sales team can nurture more leads, close deals quickly, and know precisely where each deal is in the process.
Lead Management Software
Acquire and track new prospects to cultivate loyal customers.
SMS Marketing
Utilise automated text messaging to create SMS marketing campaigns, connecting easily with potential customers and ensuring they're reading your messages! Keap's CRM with texting capabilities empowers you to do just that.
User Experience
Keap is an effortless customer relationship management system that will make understanding its features a breeze. Its user-friendly platform uses intuitive functionalities, and you'll quickly grasp how it can help your business grow.
From their glowing reviews, businesses have touted Keap for its user-friendly interface and swift onboarding process, saving them time and money. And this is just what you need when setting up a new business. You'll be working seven days a week at first, so avoid giving yourself steep learning curves with critical components such as marketing!
Pricing
Keap offers just two pricing plans:
Pro: $149+/month.
Max: $199+/month.
What I Like/Dislike About Keap
Like:
This is one of the more accessible platforms to get your head around, which is a real bonus for saving time when setting up.
Their artificial intelligence (AI) is constantly improving, making automation such as workflows a cinch.
There's a good selection of analytic and reporting tools available, which is essential to understand your marketing campaigns more thoroughly.
Unlike some of the other platforms in this list, Keap does offer A/B testing capabilities.
Dislike:
Its entry level of pricing may be more than start-ups are willing to pay.
There are better options for medium to large companies.
Bottom Line
If you're a business searching for an efficient way to manage your customer base and automate your marketing, and sales processes, Keap is one to try. It's the perfect single platform that simplifies everything from start to finish quickly and easily!
Keap ensures a seamless user experience with automated tools, metrics, and analytics – allowing businesses to launch quickly without sacrificing time or money, a real bonus in my book.
Despite its many benefits, Keap does have some drawbacks that must be noted, namely, a lack of customer support options and an expensive price point which might not suit the budget of smaller businesses.
All things considered, Keap is an outstanding marketing tool for companies looking to expand their customer base and streamline their sales and marketing processes.
Get started with Keap.
Frequently Asked Questions (FAQs)
What is an All-in-One Marketing Platform?
An all-in-one marketing platform can be your one-stop shop for managing your business's promotional campaigns. This software gives you comprehensive control over your company's marketing strategy, from lead generation and customer acquisition to optimisation and analytics.
How do I choose the best Marketing Platform?
Here are a few steps to help you make an informed and successful decision.
Outline Your Goals & Objectives. What do you wish to accomplish with your marketing strategies?
Manage Your Funds Wisely. Target Your Ideal Clients.
Pinpoint Essential Features.
What are the standard features of All-in-One Marketing platforms?
A/B Testing.
Blogging or Content Management.
Email Marketing.
Event Management.
SEO.
Social Media Marketing.
Web Forms & Surveys.
Websites & Landing Pages.
Did I overlook any of your favourites on this list? Which tools are you now looking to incorporate into your workflows? Let me know in the comment section below.