13+ Best B2B Software For Small Businesses
Choosing the right Business to Business software is essential for running everyday functions to stay ahead of the competition. From customer management to sales and marketing, the best B2B software tools can help you gain an edge over your competition.
In this guide, I rank and review the 13+ best B2B software for small businesses and my top 3 choices so that you can make an informed decision.
As a marketing professional, I've used many of these tools and can highly recommend them all.
But remember, choosing the best marketing software for your business operations relies on your instinct and understanding of how you want the software to help you achieve your goals.
Whether you're looking for a comprehensive toolkit or just something to help with email marketing, keep reading to find the perfect fit for your business!
Choosing B2B software
Here are my Top 5 considerations when selecting the best software.
Control Costs
Budget wisely from the start. Although seemingly very reasonable initially, some monthly subscriptions can soon add if you don't keep a watchful eye.
Decide What You Need From The Software
Choose the business software that meets your business requirements. Whether it's customer relationship management platforms (CRM) or selecting the best AI software, choose the right tool for where you are with the business.
Do Your Research
There are many digital tools to choose from, with all of them vying for your attention, so do your homework. Trialling software is a good option for test-driving what they offer, but read the small print to ensure automatic charges don't catch you by surprise!
Compare Features
If you are pursuing a particular feature, such as project management or time-tracking, take the time to compare different systems. To ensure your comparison is objectively beneficial for your business, rather than simply looking at flashy "bells and whistles", only consider features that will ultimately be helpful and relevant.
Scalability
To ensure long-term financial success and efficient growth, it's essential to equip your business with the right processes early. Taking a proactive approach now will save you time and money in the future, so don't wait until expansion occurs.
Let's dive in!
Best Accounting Software

Overview
QuickBooks is an advanced and comprehensive accounting software solution for quick and easy setup with features covering everything from invoicing, payroll processing, inventory management, budgeting and more. It's entirely cloud-based, so you can quickly access your data anywhere at any time.
Top Features And Benefits
Bank Connections

Integrate your banks and credit cards to QuickBooks for a one-stop, up-to-date view of all your finances and cash flow. With the convenient connection, you can enjoy enhanced clarity around financial management.
Invoicing

Streamline your billing process with sleek and sophisticated invoices to ensure prompt payment from satisfied customers.
Expenses

Streamline your expenses so you can spend less time on tedious data entry and more time running your business. Automatically organise receipts and bills to stay ahead of the game.
Accounting Software

Streamline your accounting process in minutes with QuickBooks' all-inclusive online software. Save up to 8 hours each month on managing your finances!
Pricing
QuickBooks offers four different plans ranging from basic accounting to full-featured enterprise solutions. Depending on your chosen plan and features, prices range from $1 to $35 per month.

The Bottom Line
QuickBooks is an excellent choice for businesses that want quick and easy access to their financial data. Its comprehensive features, quick setup time and automated processes make it ideal for companies of all sizes.
QuickBooks is the perfect choice for fast and secure accounting with its intuitive interface and real-time insights into your cash flow.
Overview
Xero is a cloud-based accounting and invoicing software service whose primary goal is to make the life of small business owners more manageable by helping them manage their finances. It lets users keep track of their transactions, view cash flow statements, reconcile bank accounts, create and send invoices, track expenses and more.
Top Features And Benefits
Pay Bills

Keep up with and pay your bills promptly for improved visibility of accounts payable and cash flow.
Bank Connections

Easily link your bank to Xero and enable the secure bank feeding system, with daily transactions being effortlessly imported into Xero daily.
Claim Expenses

Streamline your employee spending and simplify expense tracking with easily manageable expense management tools.
Accept Payments

Embrace twice the speed of payment collection by connecting to Stripe, GoCardless and other online payment gateways.
Track Projects

Utilise project tracking software to streamline your workflow and maximise profits. This powerful tool allows you to easily quote, invoice, get paid for jobs and keep track of costs – so you can focus on the bigger picture.
Bank Reconciliation

Keep your financials up to date. Categorise and reconcile bank account transactions each day using suggested matches.
Reporting

Keep your budget in check with precise accounting reports, and connect instantly online with your financial advisor.
Send Invoices

Upgrade your productivity with our user-friendly invoicing software! Instantly send digital invoices once you complete the job, whether from a desktop or mobile app.
Multi-Currency

Embrace the power of international transactions by taking advantage of multi-currency accounting and instant currency conversions, allowing you to pay and get paid in over 160 currencies!
Pricing
Xero offers four different plans, from the Starter plan for small businesses to the Premium plan for larger enterprises. Prices range from $13 per month up to $70 per month.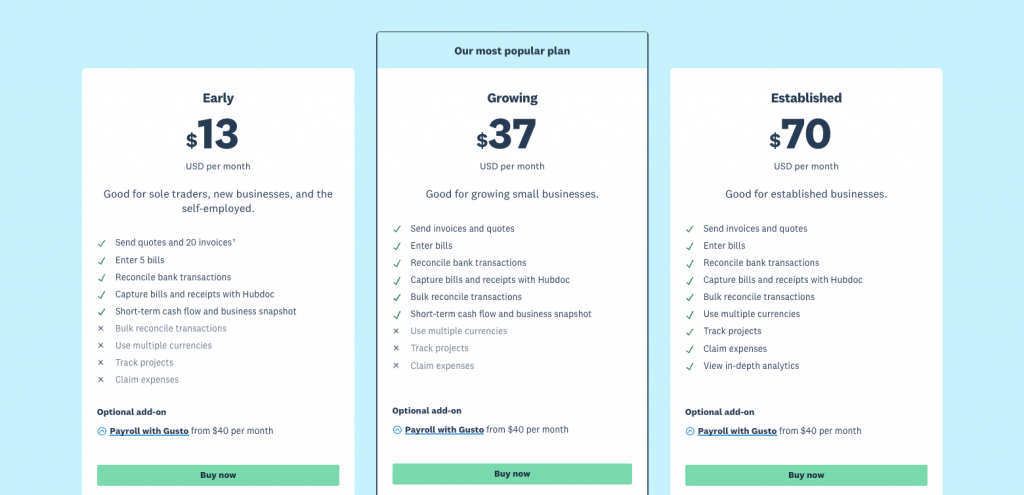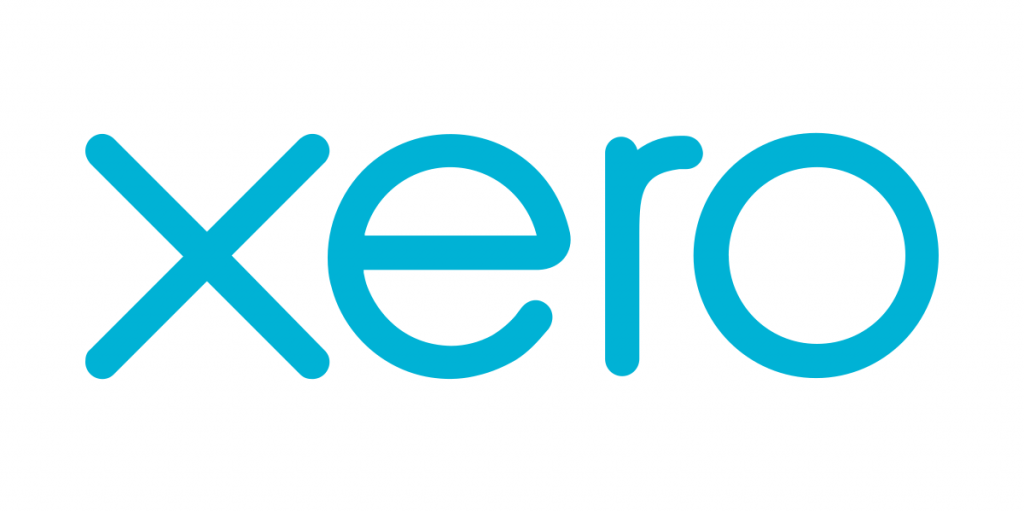 The Bottom Line
Xero is my favourite and one that I use myself. It's an easy-to-use accounting software solution that provides quick setup and automated workflows.
With its automated processes and bank-level security measures, Xero is a good choice for businesses wanting to streamline their accounting.
Best Project Management Software

Overview
Monday.com simplifies the planning and execution of projects by providing teams with a digital platform that assists in monitoring progress, collecting data from external applications, and facilitating communication among team members.
Monday.com offers an innovative work management platform that helps teams build and streamline processes easily. And if a team is looking for more, they can leverage four additional products:
Monday Projects
Plan, manage, and collaborate on projects.
Monday CRM
Optimise the sales process, monitor, and evaluate customer purchase trends, and consolidate deal-related and contact particulars.
Monday Marketer
Leveraging the power of project management, you can launch effective campaigns and easily manage marketing and creative endeavours.
Monday Dev
Plan sprints, gain insight into project progression and development, bug tracking and reporting, and conveniently manage product roadmaps.
Top Features And Benefits
Project Management Features

Unlock the power of project management with Monday.com's robust features to efficiently plan, track and execute projects.
Project Planning

Utilise Monday.com to build your project plans, assign tasks and resources, set deadlines and keep track of progress – all in one place!
Project Tracking

With Monday.com's innovative project search capabilities, you can easily monitor metrics such as budgeting, burn rate and the speed of your projects.
Project Reporting

Using Monday.com's reporting tools, you can gain valuable insight into your projects and detect any potential issues or risks before they occur.
Project Templates

Kickstart your projects with Monday.com's expansive project template library.
CRM Features

Monday.com's powerful CRM software allows businesses to monitor their leads and customers, keep track of the progress in their sales pipeline and close more deals than ever!
Reporting And Analytics

Utilising Monday.com's reporting and marketing analytics tools, you'll gain access to your sales pipeline, quickly uncover trends, and discover potential opportunities that would have otherwise gone unnoticed.
Content Marketing Features

Monday.com's content marketing tools provide businesses with the resources they need to make their campaigns successful.
Content Planning

Monday.com helps you stay organised, on track, and deadline-driven with your content calendar by enabling you to assign tasks, plan, and monitor progress.
Content Curation

With the help of teammates, you can quickly gather and edit content for your campaigns by sharing links and making comments.
Pricing
Monday offers four different plans, from the Individual plan for entrepreneurs to the Pro plan for larger enterprises. Prices range from $8 per month up to $16 per month per user.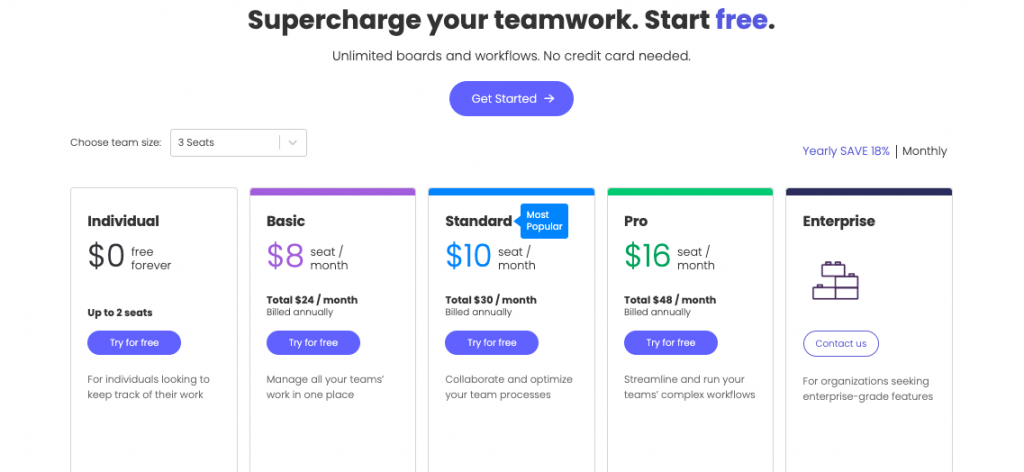 The Bottom Line
Overall, Monday.com is an effective tool for businesses to keep track of their projects, teams and tasks. It provides a one-stop platform for project management, making monitoring progress and staying organised easier. Monday.com is an excellent tool for businesses looking for an efficient way to manage their projects.
While Monday.com could be better, it offers an easy-to-use interface, great customisation options and real-time updates, making it an excellent choice for many businesses.

Overview
ClickUp is an all-in-one tool designed to make collaboration easy for teams. It offers tasks management, goal tracking, team collaboration, calendar views, Gantt charts and more. ClickUp also provides a range of integrations with popular third-party applications such as Slack, Google Drive and Dropbox.
Top Features And Benefits
Dashboards

Create impressive visualisation of all your work with Dashboards to give you a comprehensive overview.
Time Tracking

With ClickUp, it's easy to track time, set accurate estimates, add notes for further clarity and view detailed reports from anywhere. Make every hour count with this powerful tool!
Mind Maps

Transform your projects, ideas, and tasks into an exquisite visual outline with mind mapping.
Automation

With ClickUp Automations, the tedious tasks are taken care of for you, and your team can focus on what truly matters. This way, consistent processes are kept in place to help optimise workflow efficiency.
Integrations

Unlock the power of convenience and improve your productivity with over 1,000+ free app integrations available on ClickUp. With state-of-the-art features being released weekly, you will always be up to date with the rapidly changing world! Don't wait any longer – explore ClickUp and experience a new efficiency level.
Pricing
Prices range from $9 per user per month to $29 per user per month. If you're looking to use the Enterprise plan, call the ClickUp team to discuss your needs.

The Bottom Line
One of ClickUp's USPs is its price, making it an affordable project management tool offering a range of features to help teams collaborate. With its intuitive design, customisable views and automated workflow options, ClickUp is a good option for organisations of any size.
ClickUp also provides integrations with popular third-party applications, making it easy to connect ClickUp with other tools you're using.
Best Email Software
Overview
Mailchimp is an email marketing software designed to help businesses create and send professional emails quickly, easily and affordably. Mailchimp features a variety of tools that enable users to personalise their campaigns, track analytics, analyse results and optimise performance.
Features And Benefits
A/B Testing

Utilising Mailchimp's A/B Testing eliminates the guesswork and uncertainty involved in creating emails that your audience will engage with.
Automate Campaigns

With this Mailchimp's email marketing automation software, you can customise customer experiences and deliver trigger-based emails automatically.
Audience Segmentation

You can harness the power of audience and contact data to filter contacts into segments. These segmentation options are comprehensive, so you can utilise a single criterion or combine up to five conditions with positive and negative relationships for more precise targeting in every campaign.
Analytics And Reporting

Leverage Mailchimp's analytics, reporting, and AI-assisted optimisation tools to identify trends, measure success metrics, and create campaigns that will reach even more customers.
Templates

Mailchimp's Templates have all the design elements to launch a professional-looking campaign quickly. Create emails, forms, pages and more in minutes using their intuitive platform.
Pricing
Mailchimp's pricing starts as a Free Plan, which offers 2,500 monthly contact sends. Mailchimp also provides higher-tier plans for users with more extensive contact lists and discounts for non-profit organisations.

The Bottom Line
Having used Mailchimp for many years, it's not perfect, but is improving all the time. And With MailChimp's email marketing automation, businesses can easily create and send professional emails, track analytics, analyse results and optimise performance.
Mailchimp's range of features, automated campaigns, audience segmentation tools, analytics & reporting tools, template builder and integrations allow users to get the best out of their email campaigns.
Overview
Active Campaign is a powerful email marketing tool that can help enterprises quickly create and send professional emails to target audiences. In addition, it also doubles up as a competent CRM solution.
With Active Campaign's range of features, including email marketing automation, audience segmentation tools, analytics & reporting tools, template builder and integrations, it allows users to achieve the best out of their email campaigns, making Active Campaign an ideal choice for any business looking to create and send professional emails at an affordable price.
Top Features & Benefits
CRM

Automatically track and update contact information, eliminating the need for manual input.
Email Management

Maximise marketing strategies with sophisticated email campaigns, including broadcasting, triggered, and tailored emails to ensure you reach the right audience.
Drag and Drop

A simple user interface allows you to start straight away without managing a steep learning curve.
Autoresponders

Instantly respond to prospects or schedule an automated reply at your desired delay.
Pricing
Active Campaign starts from as little as $29 per month for 1000 contacts and increases in price depending on the number of contacts you have and any additional features you require.

The Bottom Line
I've used Active Campaign for several years and found it one of my most valuable marketing automation software tools.
It's ideal for sales teams as well as those in marketing. Its intuitive, easy-to-use interface and functionality powered by machine learning means that businesses of all sizes can take advantage of Active Campaign's many benefits.
The right Active Campaign subscription depends on your specific marketing goals and budget. So do your research, evaluate your options, and choose the active campaign option that works best for you.
Whether you're looking to build more targeted email lists, improve your social media marketing, or streamline your marketing processes, Active Campaign offers a complete solution for email marketing.
Best Social Media Software
Overview
Hootsuite is regarded as one of the most proficient marketing tools available. As a marketing analytics software, it can help you save time and money while managing your social media. With Hootsuite, you can easily schedule content, monitor conversations, measure analytics and more.
Hootsuite allows you to create and schedule social media posts across multiple networks quickly and easily and monitor conversations with mentions and hashtags.
Hootsuite also offers powerful marketing analytics tools that provide insight into how your content is performing and who your audience is. Hootsuite's automated reports help you keep track of your progress and identify areas for improvement.
With Hootsuite, you can manage different social media accounts from one place, making it easy to track progress, measure results, and stay on top of your content strategy. Hootsuite can be a great asset for you or your business if you're willing to put in the time and effort to make it work.
Pricing
Hootsuite offers four different plans, from the Professional plan for small businesses to the Business plan for larger enterprises. Prices range from $49 per month up to $739 per month.
Features And Benefits
Hootsuite is a very competent tool. It helps you keep track of all your profiles in one place, schedule content ahead of time and easily measure the impact of each post.
Here are some of Hootsuite's best features that can save you both time and money:
Hootsuite Dashboard

Hootsuite's social media-focused dashboard allows you to manage all your accounts in one place. You can quickly write and schedule content, monitor conversations, review analytics, track goals and more.
Automation Tools

Hootsuite's automation tools make posting content according to a pre-set schedule easier.
Hootsuite Analytics

Hootsuite's marketing analytics report allows you to track engagement, measure ROI, compare performance over time, monitor trends and more.
Hootsuite Insights

Hootsuite Insights helps you stay ahead of trends by tracking changes in conversations, topics and influencers related to your brand and industry.
Hootsuite Campaigns

Hootsuite campaigns enable you to set up and manage multi-channel social campaigns in one place, making it easier to track progress and adjust your strategy accordingly.

The Bottom Line
Hootsuite is an excellent tool for small businesses as it can help you stay organised and save time. With Hootsuite, you can manage multiple accounts in one place, schedule posts ahead of time, monitor conversations, and measure your performance.
Hootsuite's user-friendly dashboard makes it easy to keep track of everything and makes managing your social media accounts a breeze. Hootsuite is the perfect tool for anyone looking to maximise their time, stay organised, and get the most out of their online presence.
Overview
Buffer is one of my favourite marketing analytics tools and one that I use daily.
It offers a simple interface and is incredibly easy to use. In a world where many other social media tools aim to be all things to all men (and women!), it's nice to use a focused tool that remains true to its original aims.
With incomparable tools for publishing posts on all major platforms and an intuitive user interface, this technology continues to stand out among others despite the ever-growing plethora of social media tools available.
Features And Benefits
Scheduling Posts

Buffer makes it easy to plan and schedule posts for multiple accounts simultaneously, so you can save time when planning content.
Team Collaboration

Buffer enables marketing teams to collaborate on managing accounts by giving them access to different profiles.
Customisable Timelines

Buffer allows you to create custom timelines for individual accounts, which makes it easier to organise content into specific types or categories of posts.
Marketing Analytics

Buffer provides an analytics dashboard enabling you to measure your posts' performance and track key metrics, such as engagement and reach.
Pricing
Buffer offers four different plans, with a Free plan for individuals starting out with social media to Agency subscriptions. Paid plans start from $6 per month up to $120 per month.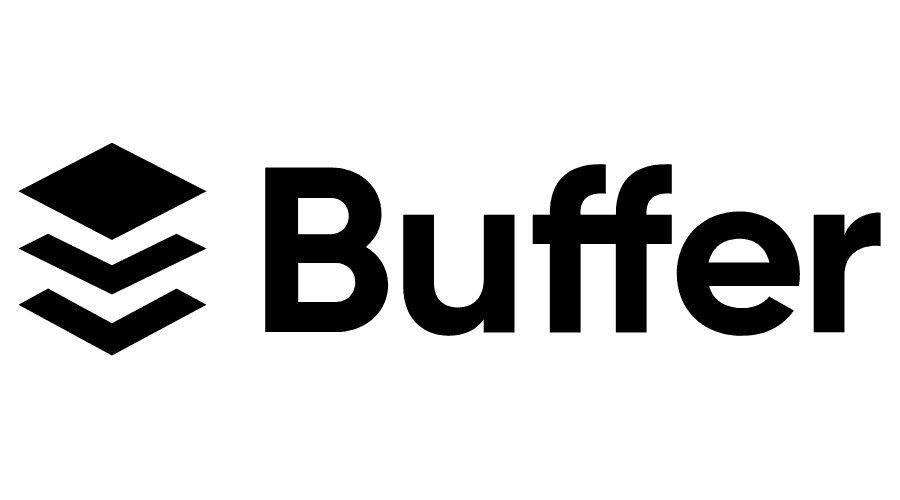 The Bottom Line
Buffer is an excellent tool for streamlining your content-sharing processes. It has great features that can save you time and effort while providing valuable insights into your posts' performance.
With that said, it does have some limitations in terms of publishing times and analytics capabilities which may need to be more suitable for larger organisations or teams. Ultimately, it comes down to your needs and budget when deciding if Buffer is the right tool.
Best Content Marketing Software
Overview
Unleash your online marketing with the most valuable content, engagement and outreach chances for your brand with BuzzSumo!
This cloud-based platform allows you to find new keywords, trending stories, customer inquiries and successful content. Monitor what matters most to your business by monitoring them regularly.
With the robust data insights from BuzzSumo, you can craft phenomenal content that tops Google's SERPs and brings more engagements on social media.
With over 8 billion articles, 3 million influencers, and 300 trillion social engagements in its database stretching back five years – their search app gives you unprecedented access to all of that data with just a few clicks!
Top Features And Benefits
Content Discovery

Explore the latest topics, trends and forums with BuzzSumo. Get a better understanding of what's popular and rising while staying on top of what's trending now!
Content Research

With its capability of scouring billions of articles and social posts, BuzzSumo helps you gain valuable insights.
Find Influencers

Unearth authors and creators with captivated audiences and a true authority on Instagram, Twitter, and the web.
Buzzsumo Chrome Extension

Join the 20,000+ savvy marketers and reveal valuable data, such as social shares and links for any content.
Pricing
BuzzSumo has three pricing plans: Pro, Plus, and Question Analyzer.
BuzzSumo offers a Free plan along with three paid plans ranging from $99 per month to $299 per month.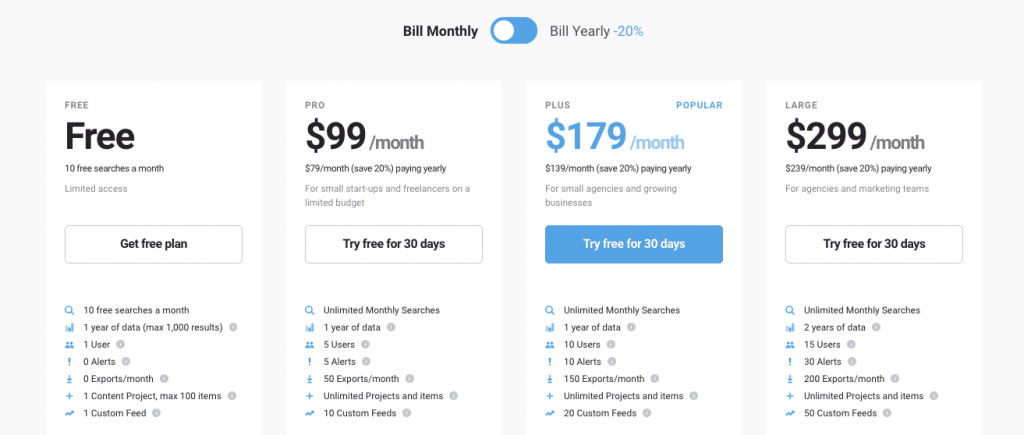 The Bottom Line
BuzzSumo is one of the best social media platforms, enabling users to achieve the most out of social media and content marketing by providing data-driven insights to help them make informed decisions.
On the other hand, its paid plans can be expensive and lack certain features that other tools have. That said, all in all, BuzzSumo is an excellent tool for content marketers.

Overview
Content Studio is a comprehensive content creation tool designed to help marketers create and manage high-quality content quickly.
Content Studio provides an intuitive platform for efficiently creating engaging posts, with automated publishing, analytics tracking and social media integration features. Content creators can use Content Studio's advanced workflow capabilities to optimise their content for success across multiple channels.
Content Studio also offers a wide range of features and benefits for team collaboration, such as the ability to assign tasks, review changes and manage approvals. Content Studio is great for content teams of any size, from small businesses to large enterprises.
Top Features And Benefits
Share Your Content

Transform your thoughts and messages into impactful social posts to expand your brand's reach on popular online platforms. Strategize, build, organize, and share powerful content that captures people's attention.
Social Media Analytics

Track the metrics essential for your brand's growth across social media channels. Quickly generate and share polished reports with colleagues and clients to ensure everyone is up-to-date on progress.
Social Inbox

Stop wasting time juggling between different social accounts, and simplify the process of managing your followers and customers under one roof. Make sure you're taking better care of them with this powerful tool!
Discover Trending Content

You can quickly become an industry leader by uncovering top-notch content from the Web, Twitter, and YouTube to share on your social accounts. Additionally, identify influencers in your field and inspect their key performance indicators.
Pricing
Content Studio offers a free trial period of 14 days, with pricing starting at just $25 per month. There are also two other options for small teams – $49 per month and agency plans starting at $99 per month.

The Bottom Line
The bottom line is that Content Studio is an ideal solution for marketers looking to create, manage and optimise content quickly and efficiently.
With Content Studio, content creators can focus less on the technical details and more on developing compelling content that resonates with their target audience.
Content Studio is an excellent tool for teams of any size looking to maximise their impact with quality content.
Best CRM Software

Overview
Hubspot CRM is one of the most popular and influential all-in-one marketing and sales platforms for marketing agencies and businesses of any size.
As one of the most popular CRM tools available, It offers many features, from content management and SEO tools to website hosting, CRM software, and even customer service solutions.
Hubspot's suite of products is designed to help businesses attract, engage, and convert more customers. With Hubspot's CRM platform, you can easily create customised lead-generation forms, design marketing campaigns, nurture leads through marketing automation, and track sales performance.
Features And Benefits
Hubspot is packed with various features across its Sales and Marketing platform – here are the key features that stand out.
Automated CRM database

Measure and monitor each individual's engagement and seamlessly monitor the customer journey through the funnel without any additional effort needed from your team.
SEO Optimised Content

Web pages
Blogs
Landing pages
Automated Workflows

With Hubspot's automated marketing platform, design workflows to launch e-mail and marketing campaigns that adjust in real-time, all while tracking customer engagement analytics and displaying them prominently.
E-mail Analytics

With HubSpot's analytics reports and dashboards, tracking your audience's engagement with emails is now effortless.
Social Media Integration

HubSpot grants access to multiple accounts and simplify content creation, scheduling, posting, and tracking in one convenient spot.
Pricing
Hubspot is also very affordable, with plans starting at just $45/per month.

The Bottom Line
HubSpot is a formidable all-in-one solution and one of the best CRM platforms for businesses looking to improve their digital marketing efforts.
It offers many features, including PPC marketing visualisation for Google Adwords, automated emails, analytics and reporting tools. The ease of use for experienced marketers and new users makes HubSpot CRM an excellent investment for any business looking to grow its digital presence.
The price tag can be steep for some businesses, but the features and capabilities offered often make up for it.
Best Sales Funnel Software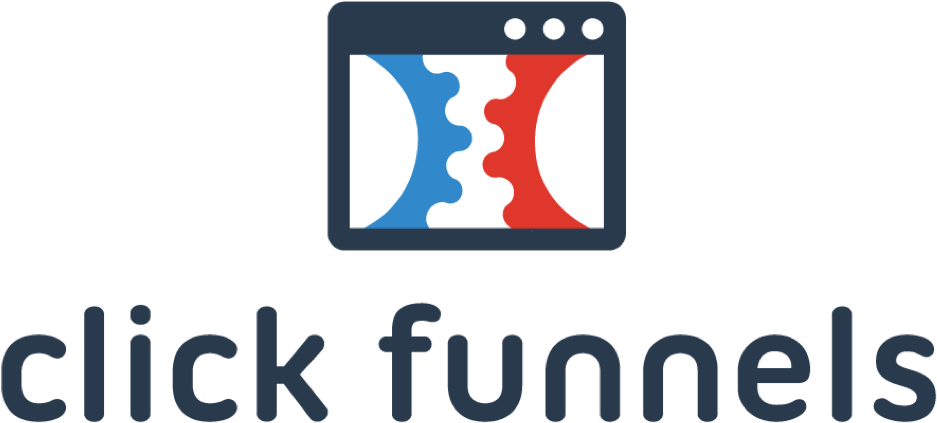 Overview
Click Funnels is a software platform that helps users create sales funnels, automate their marketing and sales processes, and manage their leads more efficiently. Click Funnels enables businesses to quickly generate leads and convert them into customers without spending too much effort or money.
The Click Funnels platform allows users to quickly set up unique and sophisticated funnels, build custom-made opt-in forms, analyse customer data in real time and track the performance of their campaigns. Click Funnels also offers many tools for businesses to maximise their reach and increase conversions.
Features And Benefits
Drag And Drop Page Builder

Click Funnels allows businesses to create pages and funnels with just a few clicks by simply dragging and dropping elements onto the page. This makes it easy to quickly design beautiful pages without the need for coding skills or technical know-how.
Automated Email Sequences

Click Funnels allows businesses to set up automated emails triggered when customers take certain actions. This helps to quickly streamline customer journeys and nurture leads through the sales funnel.
Checkout Pages

Click Funnels has a built-in checkout page that makes it easy to collect payments and manage subscriptions without coding.
Hosted Events

Click Funnels enables businesses to easily host online events with its built-in event registration and management tools. This simplifies managing attendees and ensures seamless paid webinars and virtual summit experiences.
Sales Funnels

Click Funnels allows businesses to create sales funnels specific to their needs easily. This makes it easy for companies to quickly design and optimise sales journeys without the need for manual coding.
Analytics

Click Funnels provides comprehensive analytics on website performance, allowing businesses to track user engagement and see where they can improve their customer journey.
Pricing
Pricing for Click Funnels starts at $147 per month, with the option to upgrade to the ClickFunnels Platinum plan for more advanced features.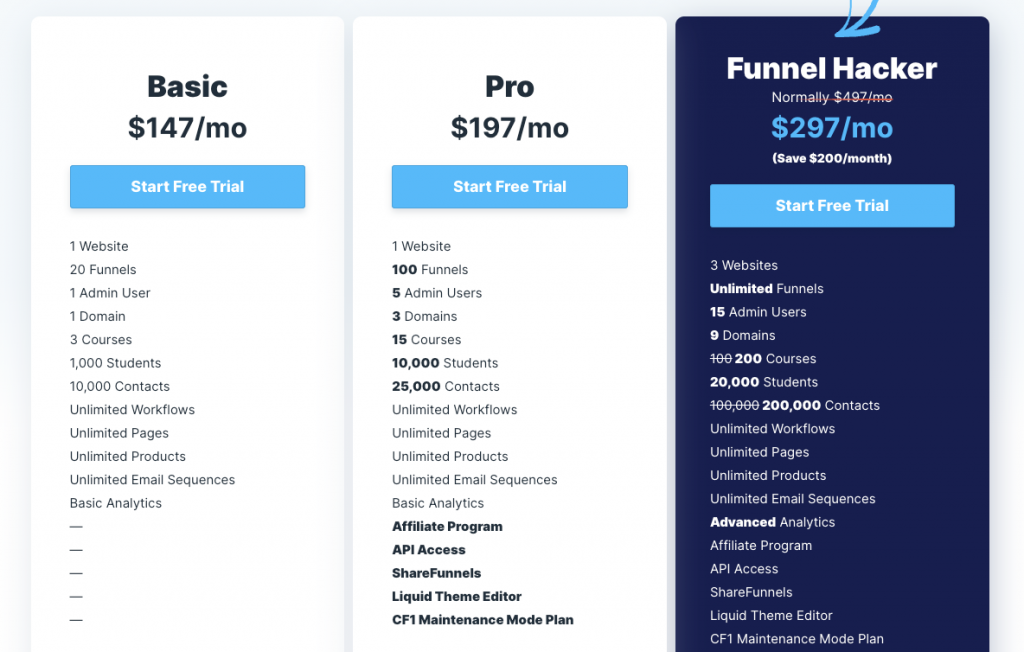 The Bottom Line
Click Funnels is an efficient and comprehensive sales funnel software solution for businesses of any size.
Click Funnels offers a wide range of features that enable users to create sophisticated funnels, automate marketing processes, track customer data and get the most out of their campaigns. Click Funnels is a little pricier than other funnel software solutions, but justifiably, it's one of the best.
Click Funnels is the perfect tool for businesses to improve their funnel performance and increase conversions.
Overview
Leadpages is a user-friendly drag-and-drop page builder that makes designing, launching and optimising landing pages, popups, lead boxes, sales funnels and opt-in forms easy.
With Leadpages, you can quickly develop high-converting web pages without coding or design skills. It also allows users to customise templates or create new ones from scratch easily.
Features And Benefits
Leadpages is packed with various features that make it stand out amongst competitors.
Drag and Drop Builder

Leadpages' drag-and-drop builder allows users to quickly and easily design web pages.
Pre-Made Templates

Leadpages also offers a variety of pre-made templates, allowing users to launch beautiful web pages quickly.
A/B Testing

Leadpages' A/B testing tool makes it easy to optimise conversions.
Instant Lead Notifications

Leadpages instantly notifies you when a lead has been generated via email or text message, so you can quickly respond and nurture leads.
Page Analytics

Leadpages also offers analytics and reporting tools, allowing users to track the performance of their campaigns.
Pricing
Compared to Click Funnels, the biggest competitor to Leadpages, this platform provides great value with the Standard Plan starting at a very reasonable $49 per month. The most popular plan they offer is $99 per month.

The Bottom Line
LeadPages is a powerful and user-friendly tool that offers businesses a range of features that make it easy to create and optimise landing pages, popups, lead boxes, sales funnels and opt-in forms.
With LeadPages' drag-and-drop builder, instant lead notifications and page analytics, businesses can quickly get the most out of their campaigns.
LeadPages is an excellent choice for any business looking to increase conversions and generate more leads.
Summary
Small businesses need all the help they can get to stay competitive and efficient, so having the right business tools is essential. Dozens of tools can help you boost productivity, manage finances, and analyze data.
Some of the best tools for small businesses include accounting software like Quickbooks and Xero, customer relationship management (CRM) tools like Hubspot, social media tools like Hootsuite and project management tools like Monday.com.
These tools can make it easier to manage your operations and help you stay on top of tasks, projects, and finances. Not only can they save you time, but they can also increase your visibility and efficiency, giving you a better chance of success. With the right business tools, you'll be able to stay organised, streamline operations, and keep your customers happy. Investing in the right tools can help you stay ahead of your competition and maximize your success.
Did I overlook any of your favourites on this list? Which tools are you now looking to incorporate into your workflows? Let me know in the comment section below.